What is National Provider Appreciation Day?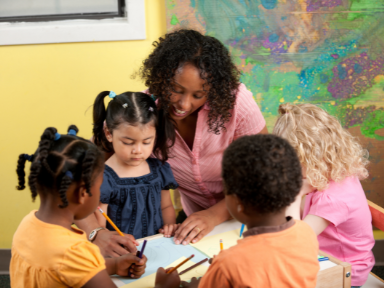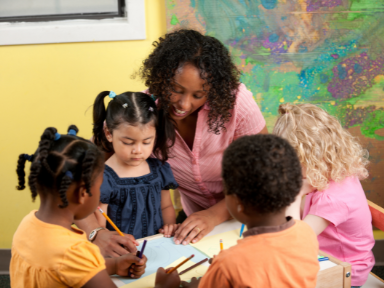 Introduction
National Provider Appreciation Day is the first Friday of May; this year it's on May 6th. This is a time to celebrate childcare providers, and the CACFP community is full of these wonderful individuals. Providers are responsible for nurturing hearts and minds, and aiding in social, emotional, and physical development of our children. It's grueling work that demands boundless creativity, energy, and patience. These folks deserve gratitude year-round, but National Provider Appreciation Day is a perfect opportunity to make our praise and thanks visible.  
Fast Facts on Child Care Providers
Providing early learning and care for the nation's young is no small task. There are nearly a million childcare providers employed in the United States. Their average age is 36, and their average annual pay is $17,000. Ninety-two percent of people working in childcare identify as women.  
The work of a provider
Childcare providers have an enormous scope of work while meeting the needs of the smallest among us. Their days tend to begin early, and can run the gamut of administration, first-aid, social-emotional development, logistics and education. In recent years, research overwhelmingly indicates that early childhood development, from zero to thirty-six months, sets the long-term trajectory for a child's wellness and growth. Childcare workers, in partnership with parents and guardians, are tasked with overseeing this critical development—all while playing games and soothing tears.
Ways to celebrate
Spread some love this Friday. Here are our ideas to celebrate the childcare providers in your life:
Send a flower! Cut a flower from your garden, have your child draw a flower, construct one out of paper, or pick one up from the store. May is the perfect time to say it with flowers.
Write a note! Write a detailed thank you note to your child's provider. Include a drawing or "note" from your child to personalize it as well. Managers and sponsoring organizations can print thank you notes and have children color the back of them.
Use our free printable National Provider Appreciation Day resources to inspire joy and motivation. These colorful posters, certificates and cards will strike the right tone with the childcare professionals in your life.
Other Important Celebrations
National Child's Day – November 20th
National Family Caregiver's Month – November
Afterschool Professionals Appreciation Week – Third week of April
Teacher Appreciation Week – First week of May
Closing
Go big on saying thanks. Childcare providers are critical to the development of many children and the stability of many families. A special day of celebration just for them is deserved. We can't wait to see what you do to share the love!