Working at the National CACFP Sponsors Association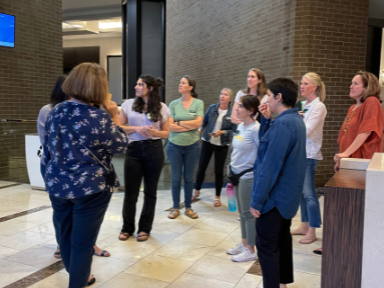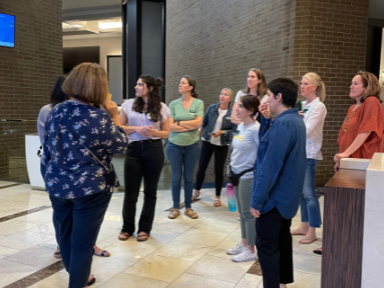 Who we are
In brief, we're the National CACFP Sponsors Association, and we work in the child nutrition community with child care providers, CACFP Sponsors, state agencies, and the USDA so that more than 4.9 million children and 120,000 adults receive nutritious meals and snacks each day as part of the day care they receive. We're a team of dog lovers, sports fans, gardeners, parents, athletes, TV junkies and more from across the country who support the child nutrition community.
As a National Platform for the Child and Adult Care Food Program Community, we promise to continue to uphold our mission, which includes:
Sponsor information on legislation, regulation, and advocacy issues,
Shared resources among the entire CACFP community,
Engaging and informative annual conferences - offering the largest CACFP networking and training opportunities in the nation
Life on the team
The National CACFP Sponsors Association is a remote workforce. Our team is spread across the country, but meets digitally every day to collaborate. We're motivated by successfully delivering education and resources to our member organizations, as well as pursuing policy and advocacy goals. As a mission-driven organization, the purpose of the Child and Adult Care Food Program, the needs of CACFP operators, and the outcomes of the participants who benefit from this program are all highly motivating to us.
But what else? Every spring we spend a week together putting on the National Child Nutrition Conference. This is our premier annual event, bringing together professionals from child care centers, home providers, sponsoring organizations, school districts, afterschool programs, Head Start programs, Food Banks, tribal nations and State Agencies.
Like all teams, we also swap recipes and pet photos.
Goals & Advocacy
The NCA is a mission driven organization that supports the needs of members and their participants. As such, we advance the following causes:
eliminate childhood hunger in the US
reverse trends in childhood obesity
improve the health of American children and adults through better nutrition and increased physical activity
support working families by improving the quality of child and adult care
The NCA provides a national platform to accomplish these broad public health goals by supporting the USDA's efforts to ensure that all children and adults have access to safe, nutritious and balanced meals. Specifically, the NCA's seven advocacy goals include:
Increase access to nutritious food by providing benefits to all eligible children and adults in care and expanding participation in the CACFP.
Promote healthy diets and physical activity behavior by increasing nutritious foods and providing parents, providers and children better information about nutrition and child wellness.
Educate Providers about meal quality, food safety, and access to local foods.
Target program access to low income and underserved populations.
Reduce regulatory burdens that inhibit the successful operation of the CACFP or curtail the delivery of services to children and adults in care.
Support strategies to increase participation of providers and retain current participants on the CACFP.
Advocate for federal and state public policies and processes that are equitable and fair to program operators, providers and participants.
Ready to see if you're a good fit? We're ready to hear from you.