High-Quality Snack Planner Released from Team Nutrition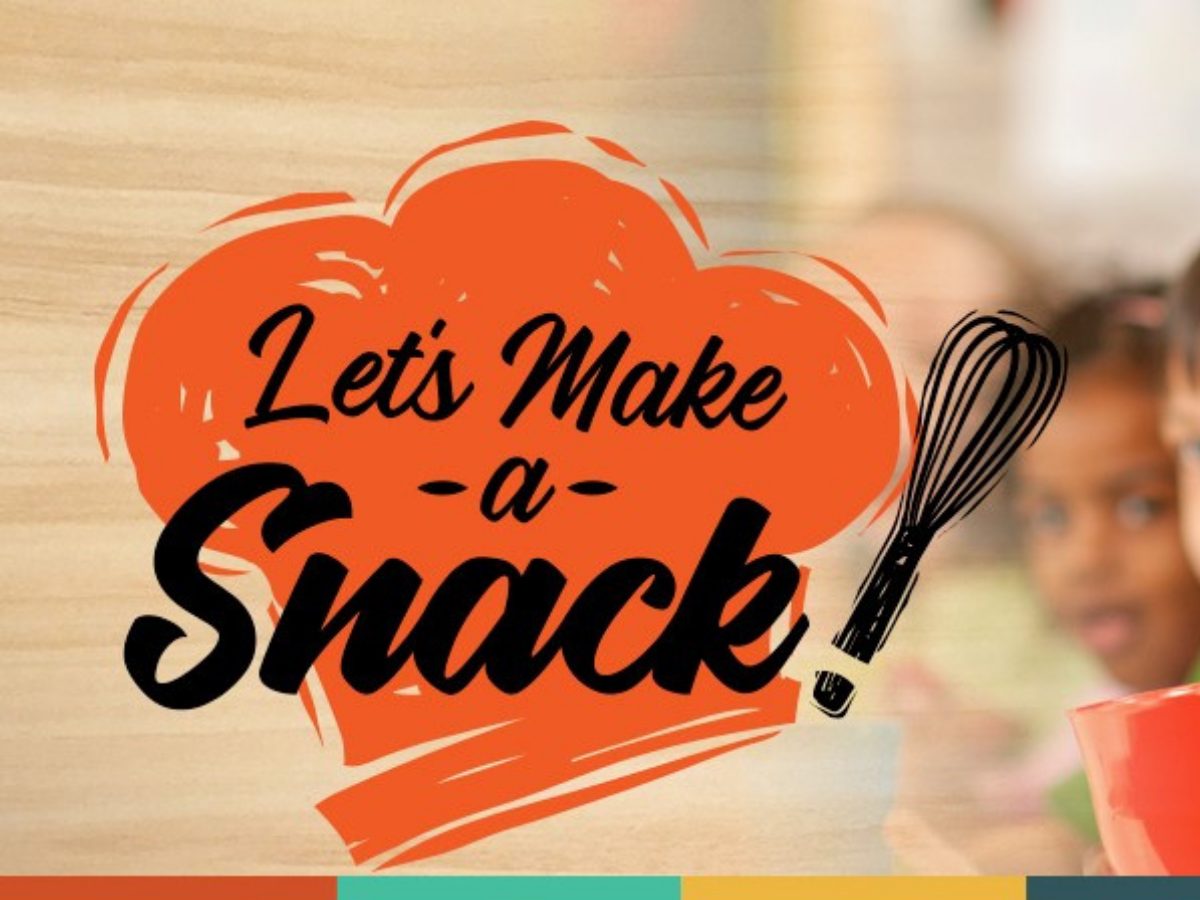 Look for healthy snack ideas? Team Nutrition released the Let's Make a Snack! Child and Adult Care Food Program (CACFP) Snack Menu Planner for Children 3 Through 18 Years of Age.  These new snack recipes from USDA's Team Nutrition initiative provide easy and fun ways to offer healthier snacks for kids of all ages. Examples of recipes include: Baked Carrot Fries with Yogurt-Sunflower Seed Butter Dip, Dried Fruit and Cereal Snack Mix, Chicken and Cheese Snack Cup with Grapes, Herb Bagel Bites, and more. This menu planner will help child care center and family child care operators understand CACFP meal pattern requirements and serve high-quality snacks. It includes sample menus, checklists, menu planning activities, and 20 new snack recipes.
Recipes are standardized to meet minimum serving amounts of at least one meal component for children 3 through 5 and 6 through 18, and are available in yields of 6, 25, and 50 servings. All are taste-tested and kid-approved!
Snack Recipes Include:
Corny Salsa With Tortilla Chips
Curried Chicken Wraps
Deli Bento Box
Dried Fruit and Cereal Snack Mix
Fresh Veggie Wraps
Fruited Chicken Salad With Crackers
Herb Bagel Bites
Mini Egg Salad Sandwiches
Mini Graham Crackers and Berry Nut Butter
Parmesan Zucchini Chips
Peach and Yogurt Smoothies
Savory Yogurt-Hummus Dip With Veggies
Toasted Pita Wedges and Fruit Dip
Tuna Salad and Apples Slices
Very Berry Parfaits
Apples and Almond Butter
Baked Carrot Fries With Yogurt-Sunflower Seed Butter Dip
Caprese Bruschetta
Cheesy Bean Tostada
Chicken and Cheese Snack Cup With Grapes