National CACFP Week Recognized in Congressional Resolution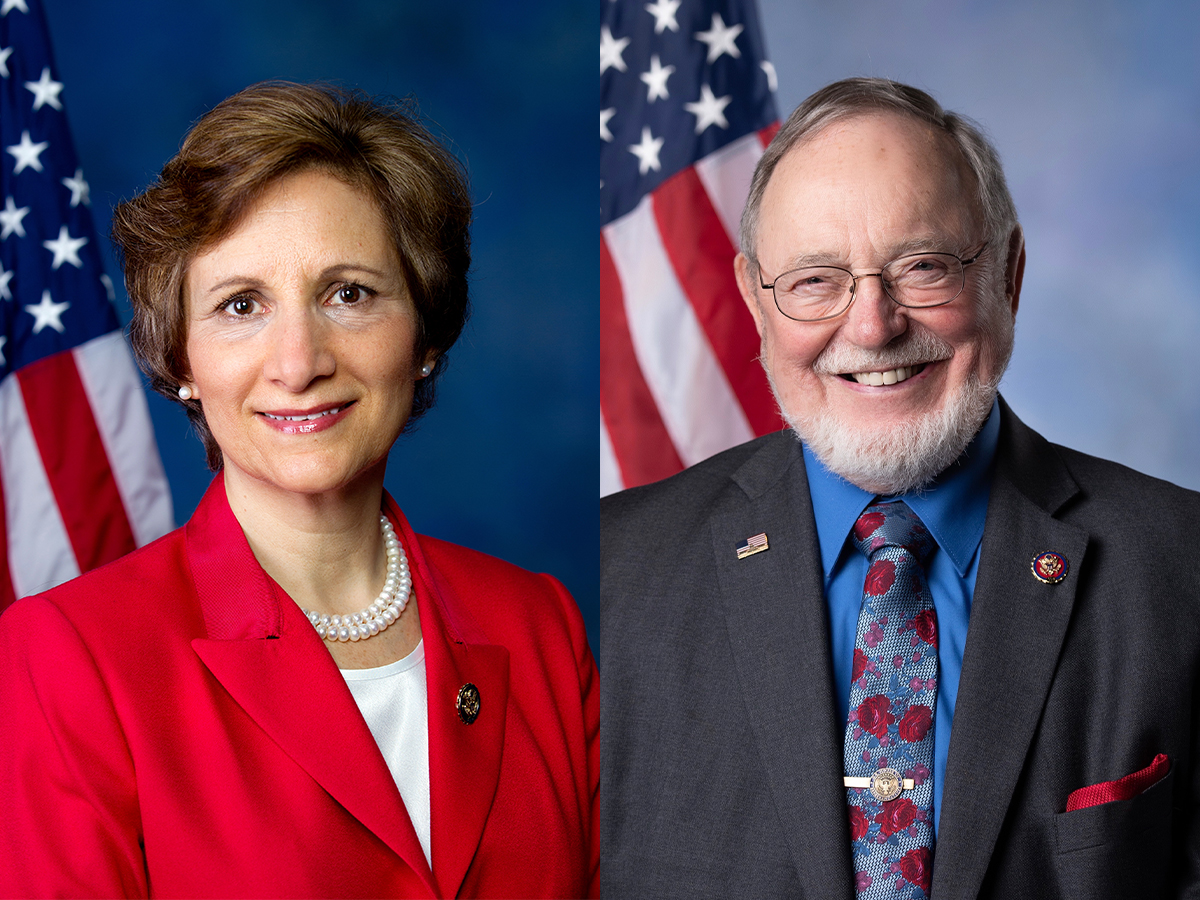 Representatives Suzanne Bonamici (D-OR) and Don Young (R-AK) introduced a bipartisan resolution that will honor caregivers and their efforts to reduce hunger by recognizing National Child and Adult Care Food Program (CACFP) Week, which started Sunday.
CACFP provides millions of children and adults in child care, afterschool and summer meal programs, emergency shelters, and adult care homes with healthy meals and snacks each year. According to USDA, the program serves more than 4.2 million children and 138,000 adults daily.
"CACFP is one of the most powerful tools we have in our work to end hunger," said Congresswoman Suzanne Bonamici. "No one in the United States should suffer from food insecurity. CACFP can help reach more children and adults who are in need of healthy meals and snacks. I'm committed to bolstering this important program and I'm pleased to lead this bipartisan resolution with Rep. Young."
"Every year, National Child and Adult Care Food Program (CACFP) Week allows us to celebrate the great progress we have made in fighting hunger and providing compassionate care to some of the most vulnerable in our communities," said Congressman Don Young. "This week is also a needed reminder of the work that remains to ensure CACFP is reaching those who need it most. I am committed to this program's success, and am honored to lead this bipartisan resolution with my friend, Congresswoman Bonamici."
The resolution was endorsed by: Food Research and Action Center (FRAC), The National CACFP Sponsors Association, American Heart Association, Children's Institute, American Federation of State, County and Municipal Employees (AFSCME), The CACFP Roundtable, Academy of Nutrition and Dietetics, National Women's Law Center (NWLC), The Center for Law and Social Policy (CLASP), National Farm to School Network, American Academy of Pediatrics, KinderCare Learning Companies, The National CACFP Forum, Center for Science and Public Interest (CSPI), Save the Children, Oregon Food Bank, and First Focus Campaign for Children.
"We are grateful to Congresswoman Bonamici and Congressman Young for co-leading the House Resolution recognizing National CACFP Week," said Lisa Mack, Executive Director of the National CACFP Sponsors Association. "We appreciate the support from all Congressional Representatives for the thousands of CACFP operators who work tirelessly to provide nutritious meals to millions of children and adults nationwide. We are especially proud of how the CACFP community has responded to the challenges brought about by the ongoing pandemic and how they have continued to serve meals and ensure access to food for our nation's most vulnerable populations. During National CACFP Week, we are honored to celebrate them. They are true heroes."
Bonamici and Young were also joined by original cosponsors Reps. André Carson, Ed Case, Michael F.Q. San Nicolas, Albio Sires, and Dina Titus.
Read the full resolution here.