Small Bites Reading List by Common Threads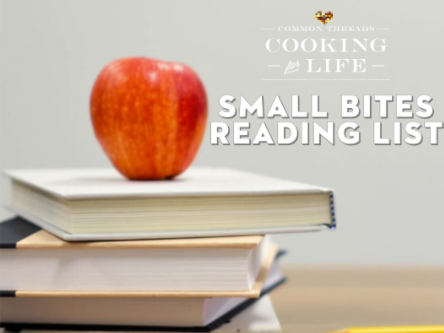 Cooking knowledge and healthy eating habits can be learned from a young age. By implementing educational books, you can achieve this with the kids in your care.
Use this list of books to find fun and joyful stories to help teach kids about healthy eating, wellness and more.
Visit Common Threads to find more educational resources and activities.