Day of Action for Waiver Extension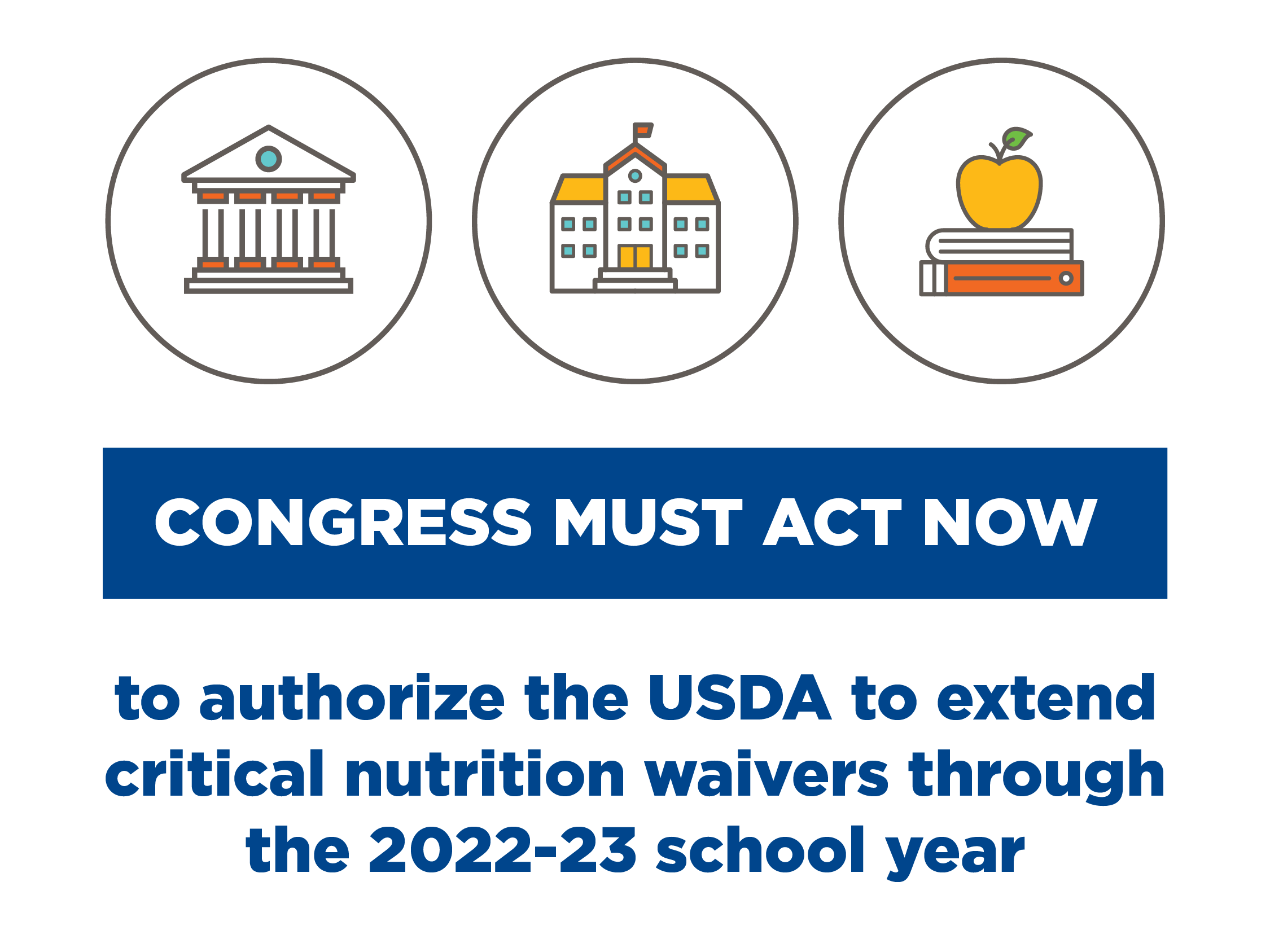 We need your help. The USDA needs authority from Congress to extend waivers for the summer months and through the 2022-2023 school year. Join us on Thursday, February 24 for a day of action and urge Congress to act now.
Here are two things you can do on February 24:
Share: Spread the word on social media and encourage your networks to contact Congress too!

Click here to send a tweet to your Members of Congress

and share the messages below on your social channels.

#ChildNutrition waivers help schools feed kids in ways that work for their community. But without intervention, these waivers are going to expire. Tell Congress to authorize the USDA to grant nationwide waivers through the 2022-23 school year. https://bit.ly/354FZnl
National #ChildNutrition waivers made it possible for schools and local organizations to adapt their programs so they could still reach kids with the food they need. But without intervention, those waivers will expire. Learn more and take action: https://bit.ly/3HYPrXH
Thanks for joining us in this effort on February 24 and for all you continue to do for kids across the nation.