CMP/CCNP Celebration at #NCNC22!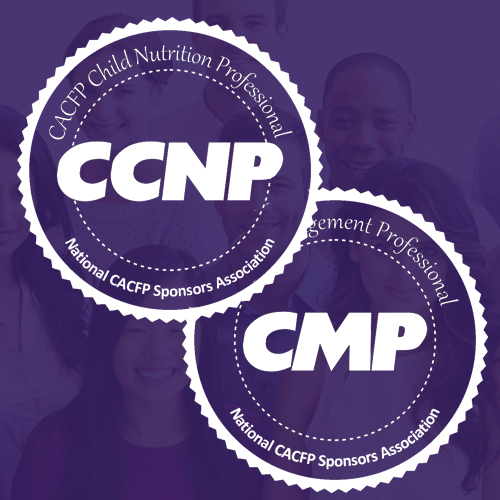 Get recognized at the National Child Nutrition Conference in New Orleans this April!
The National CACFP Sponsors Association Board of Directors is excited to share with you the opportunity to join the community of Certified CACFP Professionals.
Receiving your CACFP Certification shows your commitment to your profession and your willingness to uphold high standards. You will be able to enhance your professional image by adding credibility to your position and your agency while staying current on the latest issues and solutions. Additional benefits for those who obtain the CACFP Professional designations include community recognition, competitive advantage, salary enhancement, and personal achievement.
Attendees of the 2022 Conference who earn their CACFP Professional designation by March 1, 2022 will be recognized at the general session for their passion, dedication, and desire to attain high standards of professionalism as a member of the Child and Adult Care Food Program Community.
Check out certification requirements here.
Complete a CEU Worksheet.
Apply online and submit CEU Worksheet by February 1, 2022.
Pay application Fee.