Let's Play: A Children's Activity Book
Sesame Street in Communities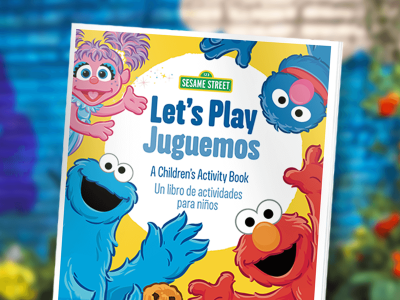 Just like all children everywhere, children in crisis situations need to play, move, and feel at ease. These pages are filled with movement games, drawing activities, and a storybook for you to share with children one-on-one, in small groups, or in large groups. They don't require any materials except for pencils (children can use crayons, but they're not necessary).
Download the Printable Activity Book, available in English and Spanish, HERE.
Check out more from Sesame Street in Communites HERE.