Fact Sheet: National Strategy on Gender Equity and Equality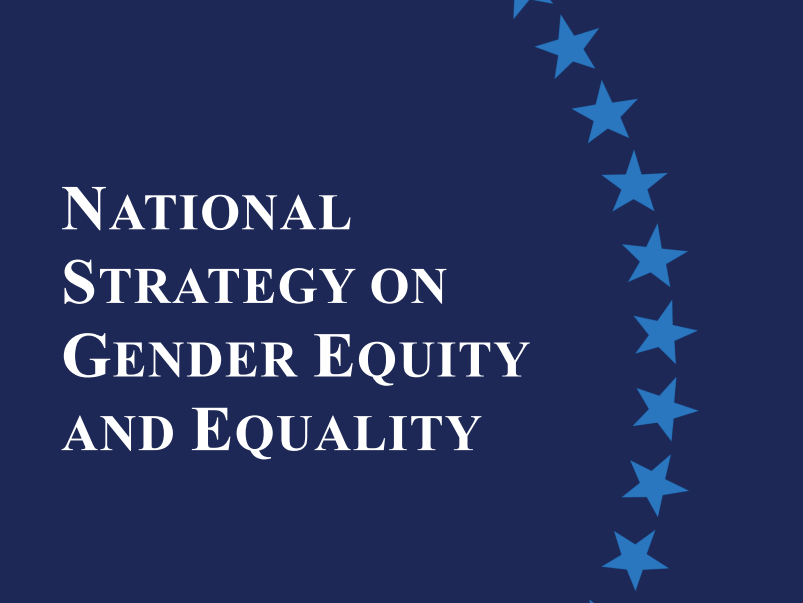 White House News
The Biden-Harris Administration has issued the first-ever national gender strategy to advance the full participation of all people – including women and girls – in the United States and around the world.
Here are some key points:
The millions of frontline workers—disproportionately women—whose heroic work in our hospitals, grocery stores, schools, child care centers, domestic violence shelters, nursing homes, and elsewhere kept us going during one of the darkest periods in recent history. This strategy addresses barriers faced by those who belong to underserved and historically marginalized communities that have long been denied full opportunity: women and girls of color, LGBTQI+ people, people with disabilities, and all of those whose lives are affected by persistent poverty and inequality.
In the United States, nearly 95% of child care workers and 90% of home health care workers are women, disproportionately women of color, and the care workforce has been undervalued and underpaid for generations.
The lack of affordable, accessible child care, elder care, and home care, as well as family supportive policies including paid family and medical leave, has taken its toll, with the United States falling behind its competitors in the share of women in the labor force. Demand for accessible, high-quality, affordable care is already high and only rising. Meanwhile, high costs and increasing shortages of care for disabled and older adults leave many to rely on unpaid caregiving, with more than one in six adult women serving as unpaid eldercare providers.
We will ensure that families have access to affordable, high-quality child care, cutting costs of child care by more than half for most families. We will also promote universal pre-kindergarten education, giving a head start to our earliest learners and boosting labor force participation, as well as extend and expand tax credits like the Child Tax Credit so that parents can cover everything from buying diapers to putting food on the table to paying the rent or mortgage.
To read the fact sheet and report, click HERE.
To download the full Gender Strategy Report, click HERE.