Join us for a Sneak Peek: Preview the 2022 National Child Nutrition Conference!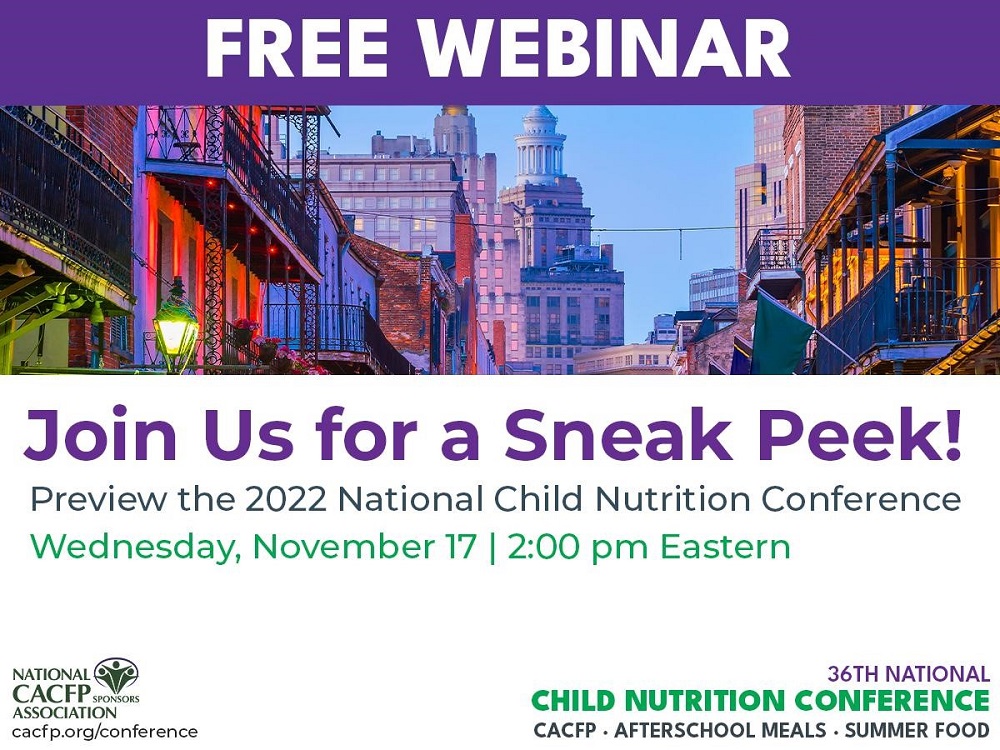 Missed the Conference Sneak Peek? Access the recording below.
We've answered your questions about conference programming, our COVID-19 Policy, navigating the conference website, scholarships, exhibitors, and how you can join us in New Orleans or on Zoom.
The 2022 National Child Nutrition Conference will be held at the Hyatt Regency New Orleans from Tuesday-Thursday, April 19-21, 2022, but we have additional training opportunities available on Monday and Friday as well.
Access the webinar OnDemand here.