Giving Thanks: Talking Turkey & More in the Learning Center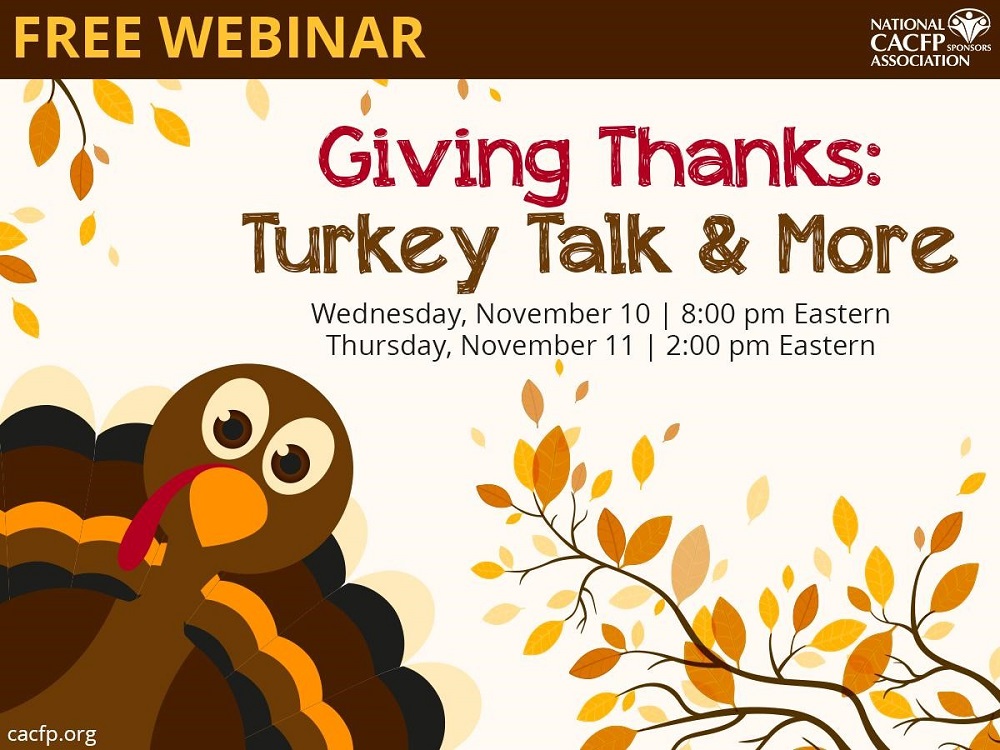 Did you miss the chance to Talk Turkey? Great news! You can now access this half-hour webinar in our Learning Center.
Want to know what a #CACFPCreditable meal looks like for Thanksgiving? Join us as we talk turkey and more! Not serving turkey? In this session we cover meat alternates you can menu plan, favorite sides, and whole grain-rich ideas. We'll also take a look at creditable meals and share some of our favorite creditable Thanksgiving recipes!
Attendees can earn .5 hours of continuing education credits following the completion of this training. If you'd like to watch the webinar, you can access it here by logging in, then click "enroll" on the right side, and complete your enrollment.
Don't have an account? Create an account here and then follow the instructions listed above.