The 2022 Farm to School Grant Request for Applications is Now Open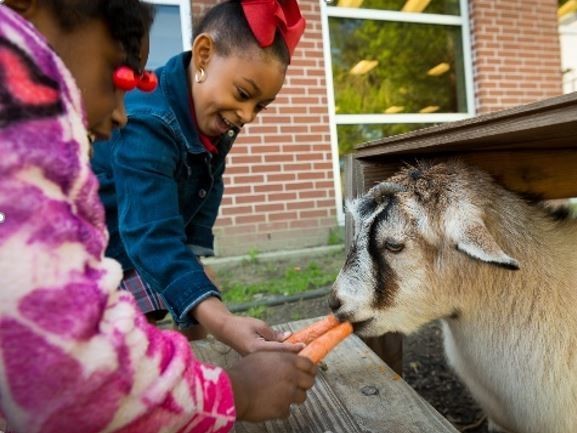 The Office of Community Food Systems (OCFS) is very excited to join Farm to School Month celebrations by announcing the official release of the Fiscal Year (FY) 2022 Farm to School Grant Program Request for Applications (RFA).
USDA expects to award approximately $12 million in competitive grants to eligible entities through the Farm to School Grant Program in FY 2022. Each grant helps implement farm to school programs that increase access to local food in Child Nutrition Program (CNP) meals, connect children with agriculture for better health, and inspire youth to consider careers in agriculture. Since the program's inception in 2013, USDA has awarded nearly $64 million through Farm to School Grants, funding 896 projects across all 50 states, the District of Columbia, U.S. Virgin Islands, Guam, and Puerto Rico, reaching over 22 million students in more than 54,000 schools.
A wide variety of entities are eligible to compete for funding through this grant opportunity. Eligible schools, State and local agencies, Indian tribal organizations, small- to medium-sized agricultural producers or groups of small- to medium-sized agricultural producers, and non-profit organizations are eligible for Farm to School Grants. Institutions operating the Child and Adult Care Food Program (CACFP) and Summer Food Service Program (SFSP) at non-school based sites may also apply for funding.
The Grant RFA can be found online HERE.  Complete applications must be submitted on www.Grants.gov by 11:59pm ET on Monday January 10, 2022. In order to apply, applicants must obtain a DUNS number, register in the System for Award Management (SAM), and register in www.Grants.gov. Applicants are encouraged to begin this process early. For more information, please see Section 4.7 of the RFA.
A Frequently Asked Questions document will be available soon on the Farm to School Grant Applicant Resources Page HERE.