Children's Activities: Healthy Beverages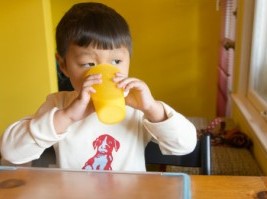 When teaching children about nutritious choices in your early education or family child care program, be sure to include lessons and activities about healthy drinks. Planning engaging children's activities and setting a good example are powerful ways to get kids to make healthy drink choices, like milk and water.
Check out activities HERE from Nemours Children's Health System, including a fun book called Potter the Otter.