Enjoy the Mighty Mushroom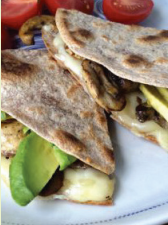 Grown year-round and widely available, mushrooms are the perfect mealtime mate. Their meaty flavor and texture will perk up your family meals - try our Mushroom Avocado Quesadilla recipe to find out!
Mushroom nutrition information, preparation pro tips and get connected for more Mushroom in Schools information by downloading this great resource.