Feedback Needed: CACFP Food Purchasing Before and During Covid-19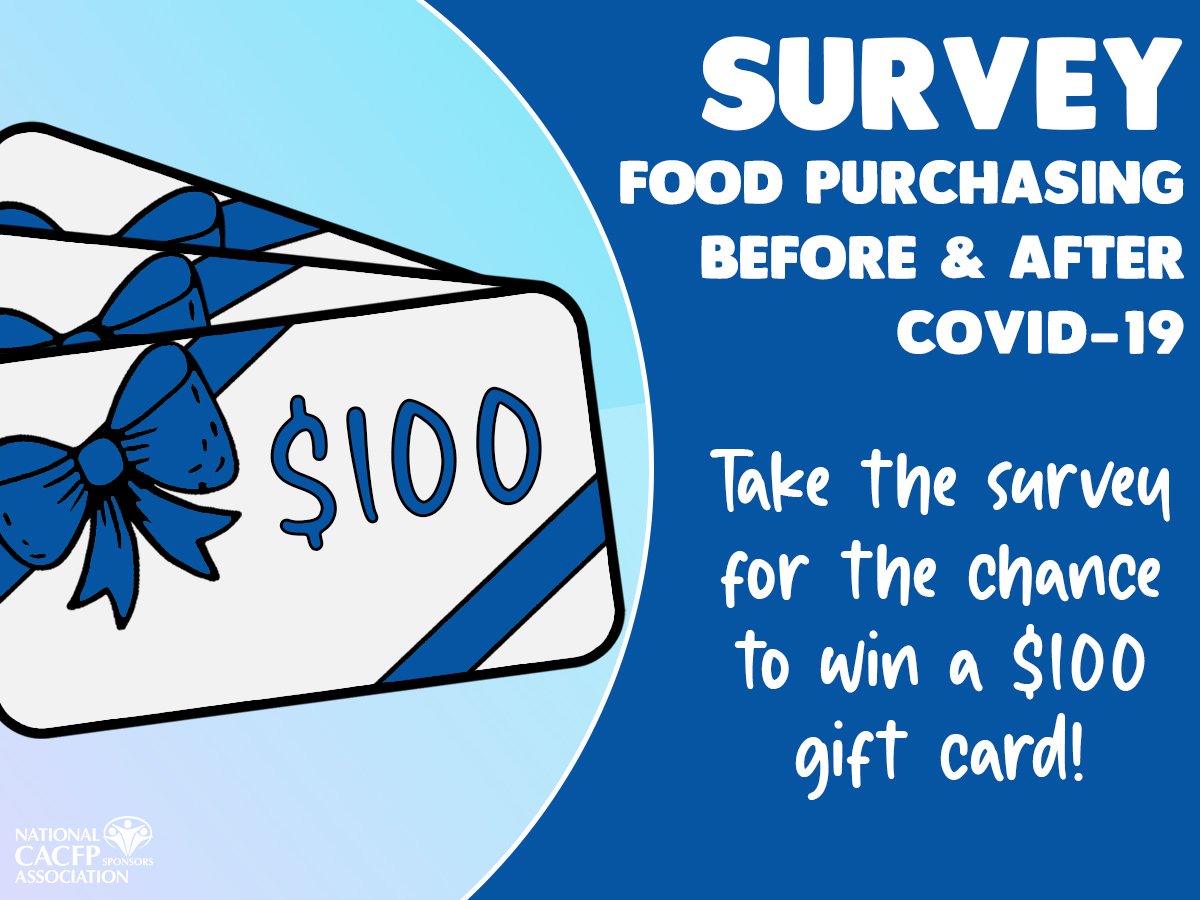 If you are a CACFP Sponsor or Provider, take a moment to help us gather information on food purchasing practices before and during Covid-19.  You must be currently participating in CACFP to be eligible to respond.  Eligible respondents will have a chance to register to win one of several $100 Amazon electronic gift cards.
The survey will ask questions such as:
Where and how do Providers purchase food for their childcare sites?
How has the pandemic affected purchasing?
What are the challenges?
These are some of the important questions we would like to understand in order to identify areas of opportunity to better serve the CACFP community.  We would like to survey those who are directly involved in purchasing food for childcare sites, and we are asking for your help to reach them.
If you are a CACFP Sponsor - Please forward the invitation below to all of the Providers you work with, and request that the person directly involved with, or who has knowledge of, purchasing food for the childcare site(s) complete the survey and if you are directly involved in the purchasing of food, please complete the survey yourself.
If you are a CACFP Provider directly involved in, or has knowledge of purchasing food for your site(s) - please click the link to take the survey.  If you are not this person, please forward this invitation to the person who is.  Only one survey response per childcare site please.
This survey will take approximately 15 minutes to complete.  You can use a phone, tablet or computer. Winners of gift cards will be randomly selected and notified directly.  Survey completion is not required to participate.
Thank you in advance for taking the time to respond to this survey.
For any questions about the survey, please contact lisa.kopas-lane@sivoinsights.com