CACFP Resource: Stages of Infant Development Feeding Skills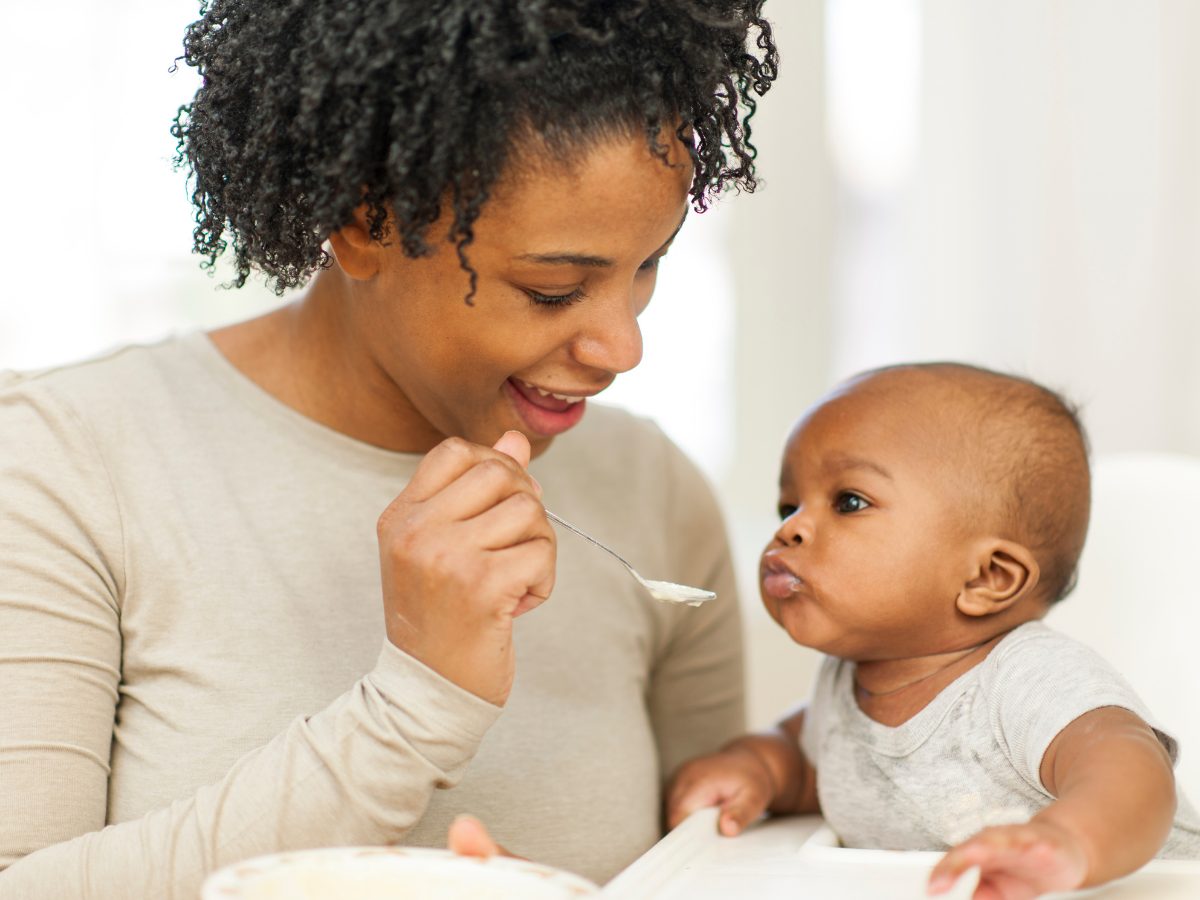 The ongoing infant formula shortage may have you feeling curious about when your baby is prepared to take the next step in their relationship with food. Our free CACFP resource, Stages of Infant Development and Feeding Skills (also available in Spanish), gives a detailed explanation of developmental stages as they relate to feeding and hunger from birth to twelve months. It's a lot of information to take in. That's why we've got it organized in a color-coded graphic to guide you along.
The key information in this resource is about food-related developmental milestones. Developmental milestones are used as markers to ensure that infants and toddlers are growing in a healthy direction. During early years, a child's relationship with food is crucial for his or her health and development. Learning the physical stages that relate to feeding is important to understanding this process.
A few infant feeding development facts we learned from this resource:
Sucking on their fist is a hunger cue for infants birth to five months
From four to six months, infants can begin developing the up and down munching movement, a building block for chewing
From five to nine months (no earlier than six months) your baby can be ready for introduction to solid foods
From eight to eleven months babies can begin to curve their lips around the rim of a cup
Every movement from bringing food to mouth, opening mouth, biting, moving tongue to chew food and then swallowing are all learned skills. Use this baby development resource to see how infant eating skills build over time.