Getting Fresh Air in a COVID Safe Way
The National Recreation and Park Association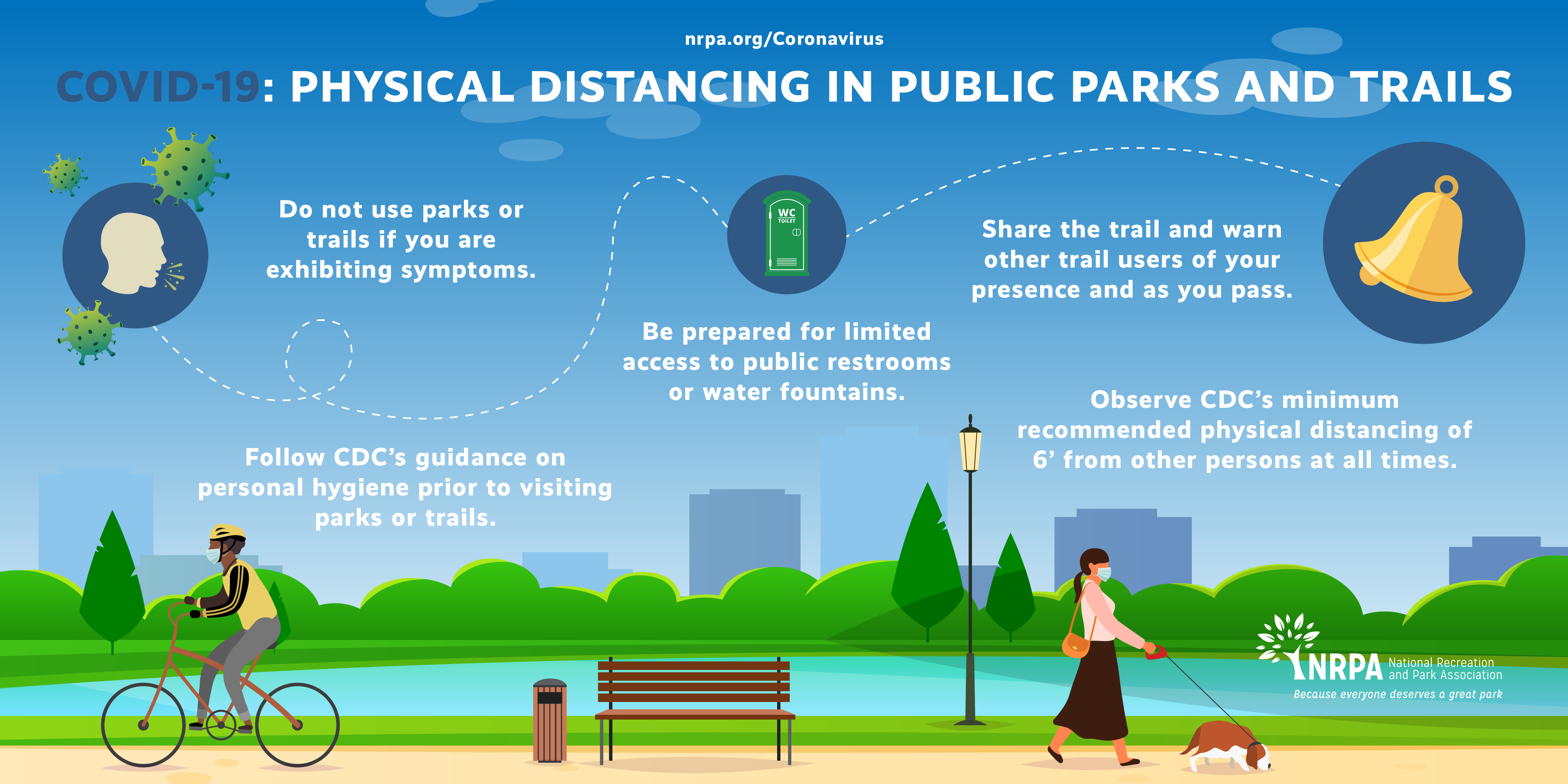 Getting fresh air is important for both our minds and bodies, especially during stressful times. The National Recreation and Park Association (NRPA) works to support the power of parks and open spaces as essential resources for health and wellness. NRPA has created this graphic with quick tips on how to maintain safety in outdoor spaces.
Visit this link to read the graphic and learn more about using public parks and trails in the midst of the covid-19 pandemic.
To access the graphic in Spanish click here.