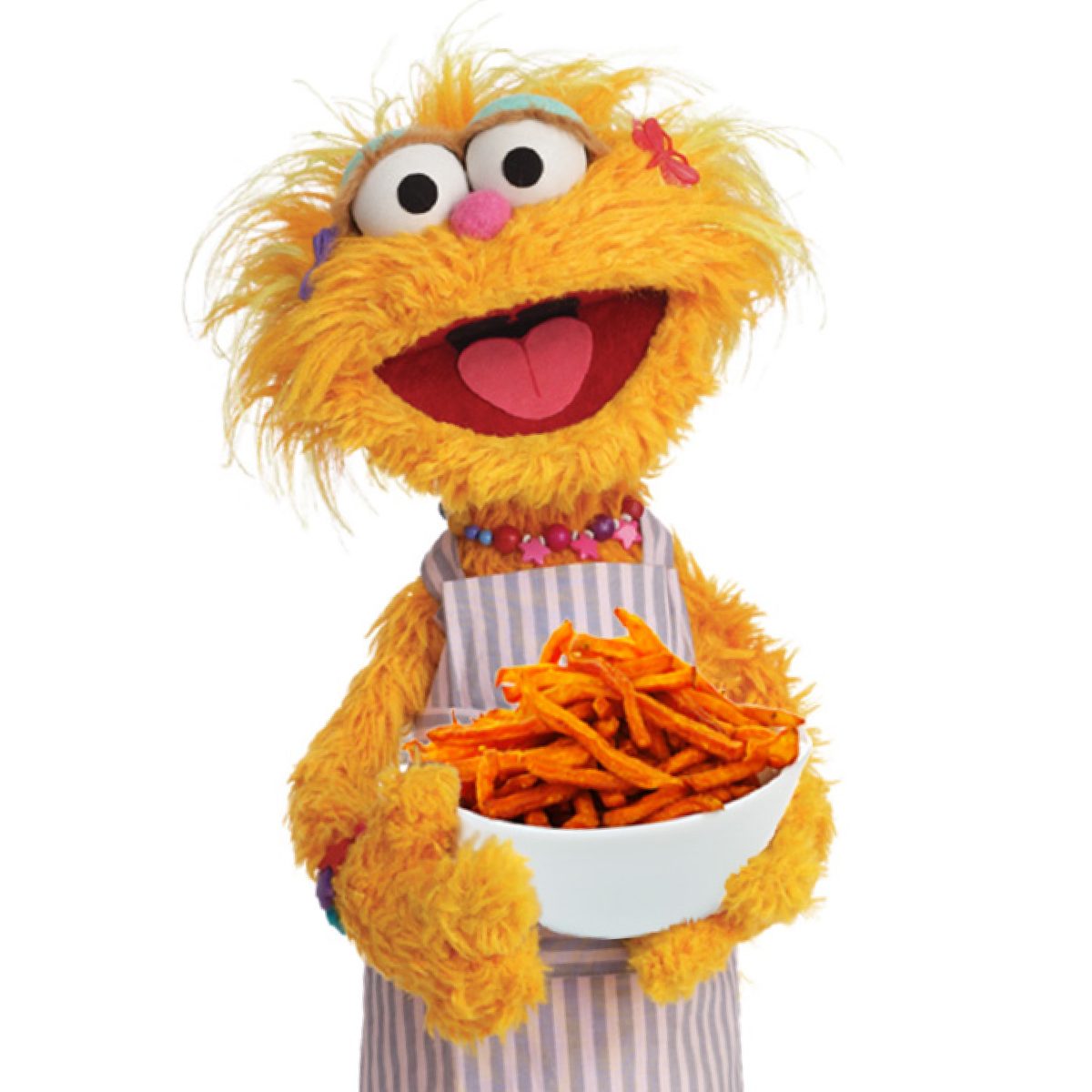 2 large sweet potatoes
2 tbsp olive oil
Salt
1 cup plain hummus
Using a sharp knife, slice the potatoes into thin pieces.
Toss with olive oil and sprinkle with a dash of salt.
Spread the sweet potato sticks on a baking sheet in a single layer. Roast at 425° F for 25 minutes. Turn the sticks over and cook for another 15 minutes.
Serve with 1/4 cup of plain hummus.