Every evening, Joy posts her menu on her menu board to let parents know what their kids will be eating the next day. After she says goodbye to the groups of kids she cares for daily, she gets to work. Each evening, she takes the time to prepare and pre-cook the next day's healthy menu. She does this so that she can provide the most healthy options for her children. Her assistant teacher, Grandma Barb, takes pride in food projects with the children, such as snapping green beans. She has also hired an assistant, Miss Mary, who comes in daily to help her finish the meal by adding fresh herbs from their garden.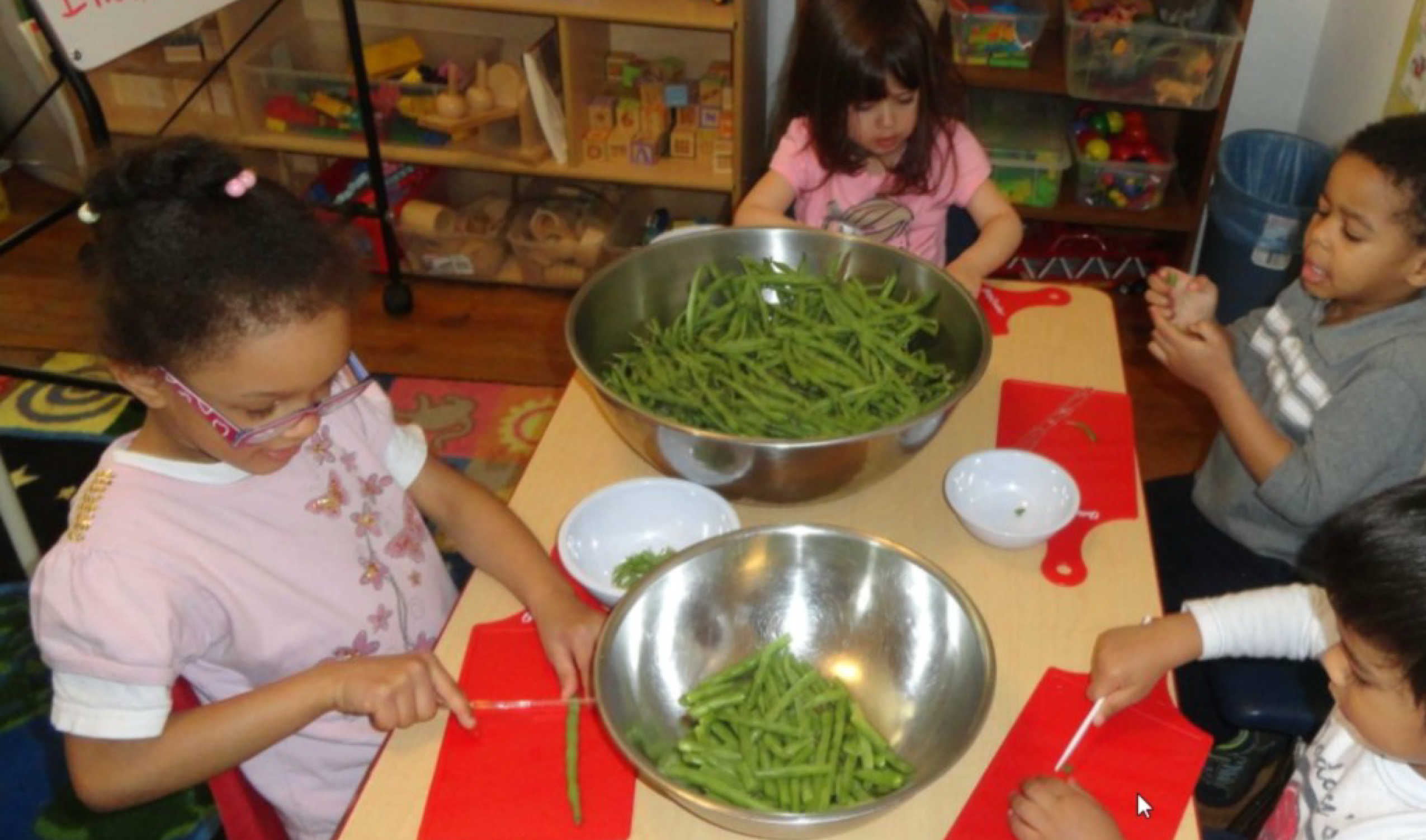 "It is a challenge to serve fresh fruits and vegetables because it takes more time to cook and prepare them and they cost more, but I know that is what is best for the kids and so I am committed to it."
Joy aims not only to serve a fresh fruit and vegetable at every meal, but also to serve new and different colored foods. She incorporates nutrition education into her program as well. For example, prior to mealtime, Miss Mary uses food cards to teach the children about what they are about to eat: "Today we are going to try something new - like a fresh avocado." Joy strives to stay educated and is quick to compliment her supportive parents.
"I love the CACFP because they mandate both the nutrition, education and visits that contribute to quality child care."
From Charlotte, N.C., Joy has been a CACFP participant through Child Nutrition Program, Inc. since 2006.