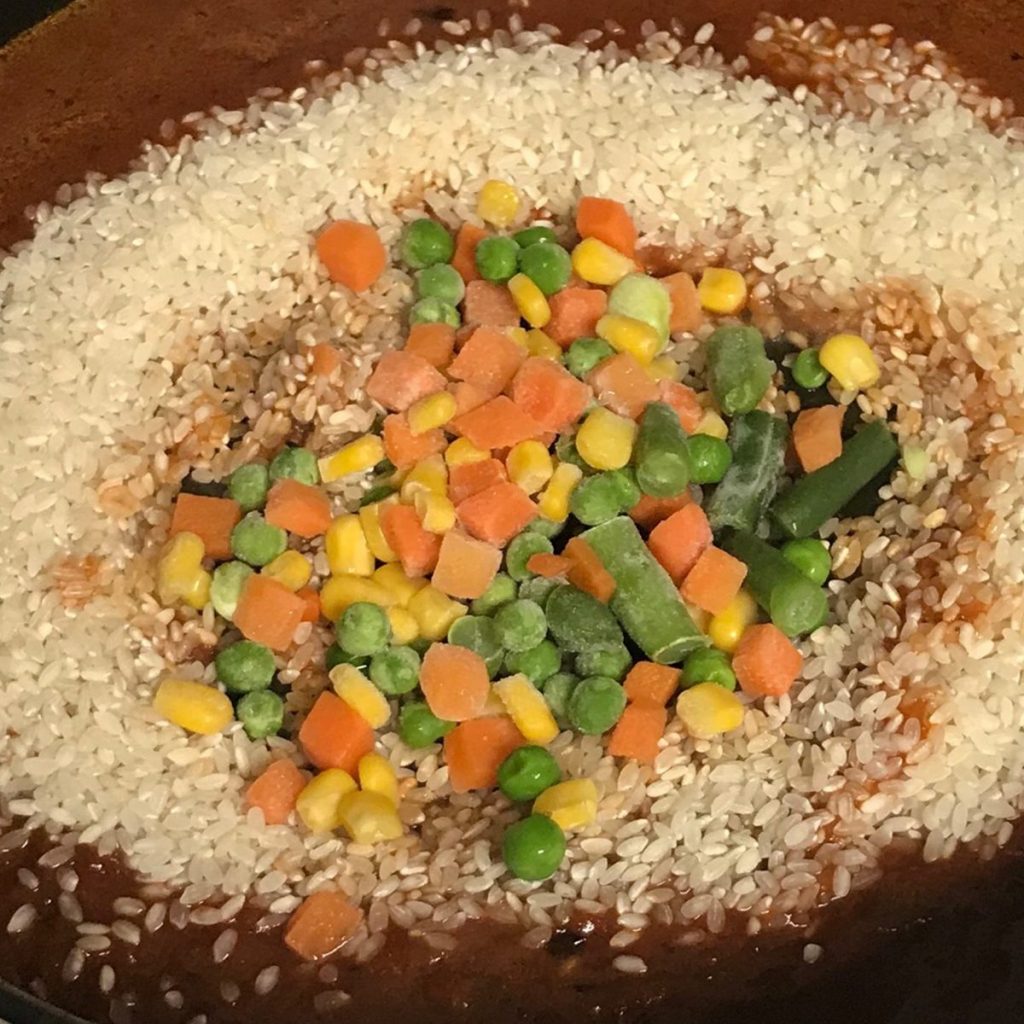 1 cup enriched rice
2 cups tomatoes, crushed
1 cup sweet onion, diced
1/2 cup mixed vegetables, frozen
1 vegetable or chicken bouillon cube for seasoning (optional)
1 tablespoon vegetable oil
1 cup water
Dice onions and sauté in vegetable oil for five minutes.
Add in tomatoes and bouillon and bring to light boil. Simmer for 10 minutes until the tomates reduce to a thick sauce.
Stir in the vegetables, rice and water.
Cover and cook for about 20 minutes, until rice has cooked and absorbed all the liquids.