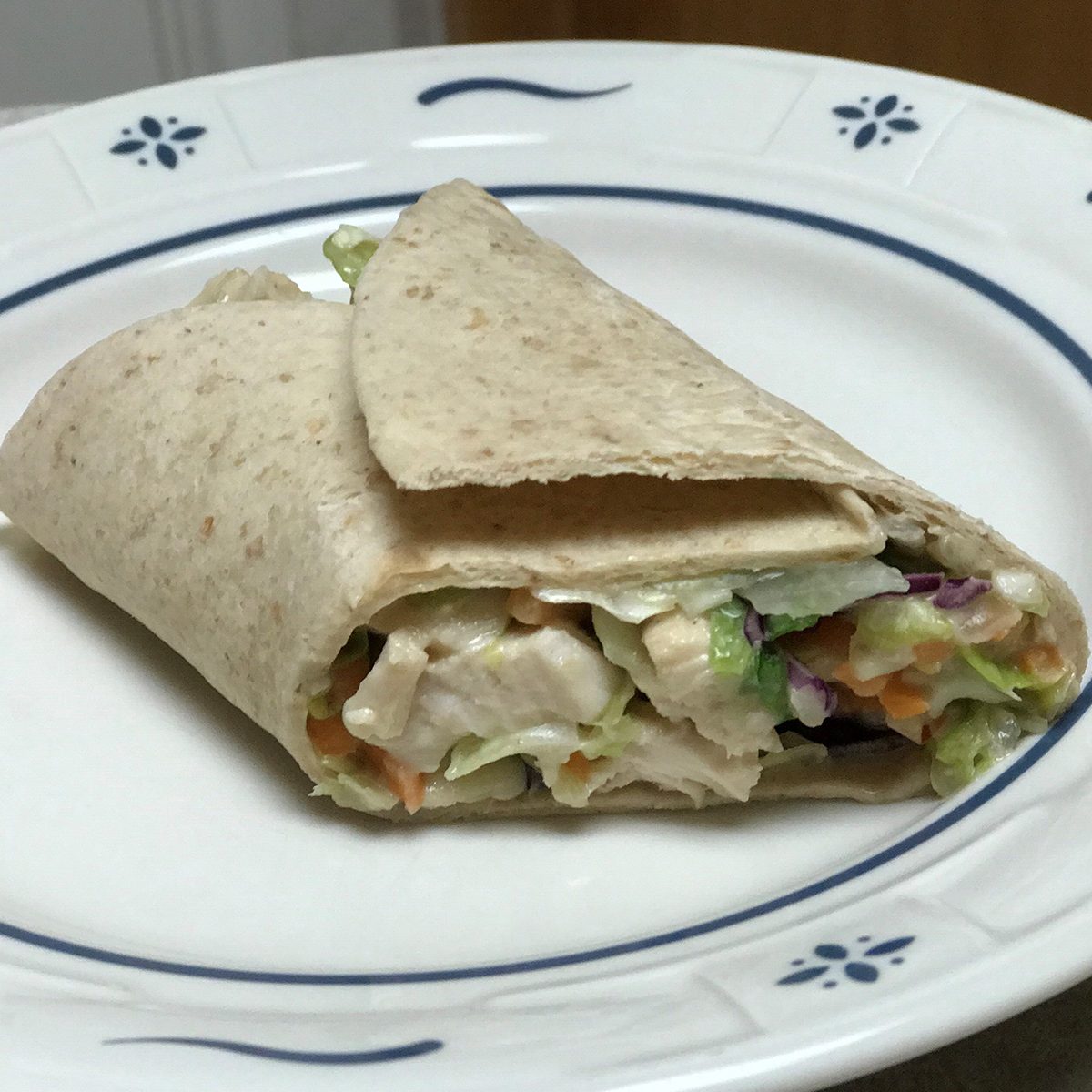 1 cup shredded lettuce
1 cup shredded cabbage
1 cup shredded carrots
2 cooked boneless chicken breasts, cubed (12 oz.)
2 tbsp. mayonnaise
1/4 cup Asian toasted sesame dressing
4 - 100% whole wheat flour tortillas, small
Mix mayonnaise and dressing together in a large bowl until well blended.
Stir in chicken, lettuce, cabbage, and carrots. Spread mixture evenly on four tortillas.
Roll, cut in half, and serve.