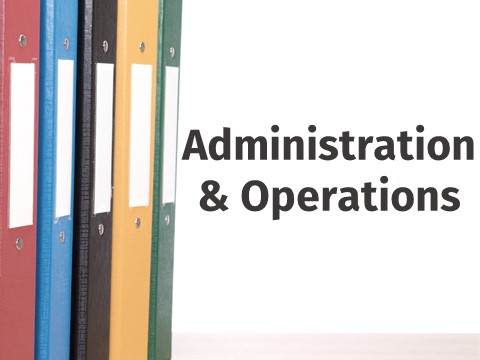 Summary
Many program operators utilize a practice called "market basket" analysis to choose contracts for program goods. Market Basket Analysis is evaluating the lowest price a vendor can offer for a representative sample of goods (recommended 75% of total estimated cost). Keep in mind that this method of procurement cannot be used for awarding equipment for service contracts (such as pest control). While not a new concept, this memo seeks to clarify the process to ensure compliance with Federal procurement standards.
The preferred method of awarding a contract is based on evaluating the price of all goods as an aggregate or by line.
However, program operators can utilize a simplified analysis by totaling the bottom line costs of major items in a contract to determine the lowest price between bidders. Three key factors must be kept in mind when awarding a contract:
Responsive and responsible contractor
Price must be the primary factor in evaluating contracts
Contracts must be awarded to the lowest bid or most advantageous to the program.
Market Basket Analysis can also be utilized in procuring goods through the Net-Off-Invoice (NOI) value pass through system. Additionally, all additional items needed must be included, along with their price, on the final contract. The pricing and quantities must be reasonably accurate and contain descriptions.
If a program operator wishes to add a specific item to an existing contract, they must do so through another avenue (micro purchasing, small purchase procedures, sealed bids, or competitive proposal). If the item is needed on an ongoing basis, it must meet these conditions to be added:
The option to add a good must be included on original contract.
The total value of all goods (including add-ons) cannot exceed original limit stated on contract.
If the contract has a renewal option, upon renewal the additional items must be included in an amendment.
Each year a contract is renewed there must be determined a new basis for contract value. This includes the previous years expenditures as well as add-ons.
Add-on goods records must be kept.
Please refer to the extensive Q&A in the full text of this memo for additional clarification.
Why It Matters

We operate our programs to feed as many children experiencing food insecurity as possible. An important step in keeping our programs efficient, effective, and promoting integrity is accurate record-keeping regarding goods procurement. By utilizing each method as needed, we can best serve our providers and the children in their care.
For more information, check out Market Basket Analysis when Procuring Program Goods (CACFP 04-2018).