Accomodating Disabilities in the CACFP and SFSP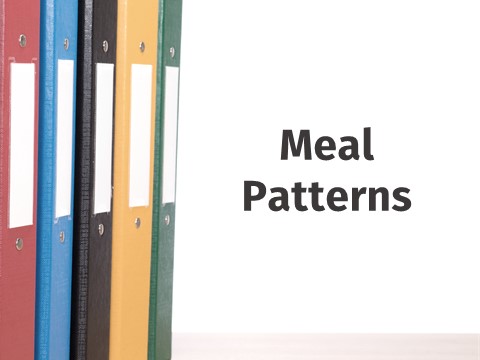 Summary
The Americans with Disabilities Act (ADA) of 2008 made key changes to the meaning and interpretation of the word "disability." The term is meant to be broad and inclusive. For our programs, disability is defined as "any person who has a physical or mental impairment which substantially limits one or more 'major life activities.'" Since the definition is so broad, as sponsors we should be concerned with equal access to the program and not legal standards for disabilities.
As sponsors, we are tasked with providing reasonable accommodation for those requiring dietary changes due to a disability at no extra charge. Often, this simply means a different meal than everyone else. However, a written statement from a licensed healthcare professional must be provided before substituting portions of a meal due to a dietary restriction related to a disability.
Prior legislation through Section 504 of the Rehabilitation Act of 1973, Title III of the Americans with Disabilities Act of 1990, and the Individuals with Disabilities Act (IDEA), solidifies our duty to provide appropriate specialized meals and substitutions when required by anyone we serve who is disabled.
Meal substitutions can often stay within the meal pattern requirements. If a substitution cannot, a written statement from a licensed medical professional is needed for the meal to remain reimbursable. The medical statement must contain a description of the disability as well as what accommodation must be made.
Reasonable accommodation does not extend to substitutions or changes in your program that could put a severe financial strain on your provider. If that would occur, you are urged to speak with the participant and the participant's parent or guardian to discuss alternative accommodations. Keep in mind that exclusion from the typical, integrated environment does not meet a reasonable accommodation standard. While someone with an allergy may need to be separated, they should still be kept in the same room or environment as everyone else.
Other accommodations may be additional aides or adaptive feeding equipment. Please note that these are allowable costs and supplement funding may be available through special education funds. At minimum, a written final statement should be included with each participant who claims a disability. Those who employ 15 or more individuals also need a compliance coordinator (Section 504 Coordinator). For those who operate smaller organizations, it is recommended to have someone to provide technical assistance for modification compliance. A team-based approach is highly recommended to provide the best care possible to everyone we serve.
Why It Matters
Every child deserves the healthiest start in life. We are given the wonderful opportunity to be a key component and building block in their childhood journey by providing adequate and nutritious food to some of our nation's most marginalized children and adults in care. Those with disabilities provide a unique challenge to our programs. By recognizing their specific needs and placing the modifications necessary to meet those needs, we uphold the integrity of the CACFP and continue our mission to make our children the healthiest they can possibly be, no matter their economic, physical, or mental background.
CACFP14-2017