Offer Versus Serve and Family Style Meals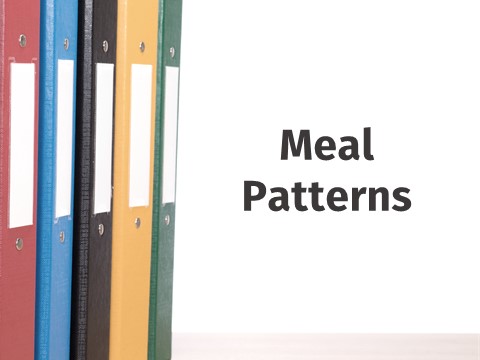 Summary
One component of the revised meal patterns are the extensions of Offer Versus Serve (OVS) into the adult day care and At-Risk Afterschool settings of the CACFP and Family Style Meals in the entire CACFP. The Food and Nutrition Service (FNS) issued this memo to clarify the differences between OVS and Family Style as well as provided an extensive Q&A at the end to expand on practical utilization of these two options to reduce food waste and increase program efficiency.
Why It Matters
The new meal patterns offer us an opportunity to improve our programs through increased flexibility, efficiency, and nutritional effectiveness. Armed with updated nutritional knowledge and standards, the expansion of Offer Versus Serve and Family Style Meals into our CACFP programs can only strengthen our commitment to those we serve.
Offer Versus Serve
Overview
It is an optional component of the new meal patterns.
Must notify your State Agency of implementation.
Available only at adult day care and At-Risk Afterschool settings.

Does not apply for younger children because they are still forming their palate and need exposure to new foods.
Applies only to breakfast, lunch, and supper. Not snack.
May offer more than the minimum choices.
If you offer more than one food item for a food component, appropriate instructions or signs must be made available to assist the child or adult in choosing a reimbursable meal.
Ultimately will result in cost savings through reduced food waste.
Terms to Know
Food component – include grains, vegetables, fruits, meat/meat alternates, and milk. Must include all these food components in at least minimum amounts to qualify as a reimbursable meal.
Food item – a specific food within the food component.
Combination food – contains more than one food item from different food components that cannot be separated.
CACFP Requirements
OVS at Breakfast
A typical breakfast must include three food components: milk, fruits and vegetables (combined component at breakfast), and grains.
An OVS breakfast must include at least four food items in at least minimum serving size: milk, fruit and vegetable component, grains, and a meat/meat alternate component or an additional food item from the fruit and vegetable or grain components.
All food items must be different from one another (i.e. cannot serve two types of cereal in one meal).
Must take three out of the four food items offered.
If two food items make up a single component, both items must be taken to be a reimbursable component of the meal.
OVS at Lunch or Supper
At least one food item from each of the five food components in the required minimum serving size must be offered.
Remember, milk is optional for those in an adult day care setting during lunch or supper.
All food items must be different from one another (i.e. cannot offer both applesauce and apples)
Must take three food components rather than three items.
Those three food components are up to the child or adult.
Family Style Meals
Overview
Optional but available in all settings of the CACFP.
Consists of a shared platter of food that is passed around among participants in the program.
Flexibility in portions that are served.
Encourages a pleasant eating environment, promotes mealtime learning, and educational activities centered around food.
Even if the entire meal cannot be served family style, one or two components could be beneficial.
Requirements
A minimum, sufficient amount of food must be made available.
Children and Adults must serve themselves with the exception of fluids.
May not claim second meals for reimbursements.
Key Differences in OVS and Family Style
Family style are self-serve and OVS are pre-portioned by provider.
Children and adults must be offered a minimum required serving size of each required meal component in both, in family style there is not a minimum requirement to receive reimbursement.
Family style meal service can be utilized in all settings within the CACFP and OVS may only be used in adult day care and At-Risk Afterschool settings.
For more information, check out Offer Versus Serve and Family Style Meals in the Child and Adult Care Food Program (CACFP 05-2017).