Area Eligibility in Child Nutrition Programs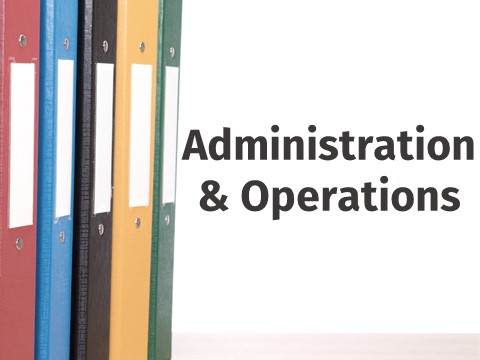 Summary
The Food and Nutrition Service (FNS) released a new memo clarifying the increased streamlining of the Community Eligibility Provision (CEP) for the Child and Adult Care Food Program (CACFP), the At-Risk component of the CACFP, the Summer Food Service Program (SFSP), and the Seamless Summer Option (SSO) of the National School Lunch Program (NSLP). The new streamlining has removed the requirement that FNS Regional Offices approve weighted average calculations. Instead, an average of up to three Census Block Groups (CBGs) may be used. A reminder of current procedures for determining CEP are summarized below as well as the new procedure for utilizing CBGs.
Why It Matters
The community eligibility provision (CEP) is a powerful tool we can utilize to serve as many children as possible. With increased streamlining, our abilities to effectively administer the program, increase participation, and maintain program integrity are enhanced. The summer food gap can only be closed by our combined efforts to utilize all available tools to reach our children in need. By arming ourselves with increased knowledge on data collection and procedures, we can accurately and effectively implement these programs, assist our fellow sponsors, and watch our numbers of children served grow across all programs.
Types of Data
The two types of eligibility are generally school data and census data.
The CEP provides an alternative method for determining eligibility in schools that have a high percentage of low-income children that can receive free meals through the NSLP.
Eligibility with CEP will stay effective for five years except in the case of CACFP At-Risk Afterschool meals where eligibility must be based on school data, additional paperwork showing census as well as school data must be provided.
School data
May be used to establish area eligibility in CACFP, SFSP, and SSO (excluding camps).
50% of the student body must be eligible for free or reduced meals.
For the CACFP: State Agencies must coordinate with the State's NSLP administering agency to obtain the data from a designated month (typically October) by February 15th.
SFSP does not require a specific month, but FNS recommends utilizing the CACFP data for the designated month.
Community Eligibility Provision
An individual's school must use the identified student percentage (ISP) multiplied by a factor of 1.6. If the resulting percentage is at least 50, meal sites within the school's attendance area are eligible.
Each school must utilize their own data to determine if they are eligible. If they are part of a group or districting claiming with a shared ISP, their ISP must be at least 31.25 (which equates to the 50%).
Other data collection information by the school may not be used to determine eligibility.
More information: http://www.fns.usda.gov/schoolmeals/community-eligibility-provision
Census Data
CACFP day care homes and SFSP and SSO sites must be the most recent census data provided by the American Community Survey (ACS) annually. ACS provides estimates on annual household income levels based on sampling.
Sponsoring organizations in the CACFP may either use ACS census data or school data to determine area eligibility.
Day care homes in Tier II reimbursement may utilize annual census data to reconfirm or change their Tier, if appropriate. Once reclassified to Tier I, the change is good for 5 years. No retroactive reimbursement will be available.
Replacement of FNS Regional Office Approval with CBGs
CACFP day care homes and SFSP and SSO sites located in a Census Block Group (CBG) or Census Tract with 50% or more of children qualifying for the free or reduced-price school meals are considered area eligible for five years. They can qualify under CACFP or SFSP.
If a site is adjacent to a CBG, a weighted average may be utilized with State agency approval for up to three adjacent CBGs. How it works:

40% of children must be eligible for free or reduced price meals in all CBGs averaged.
The average of the CBG with the site as well as up to two adjacent CBGs must equal at least 50% qualifying for free or reduced price meals.
Census Tracts may not be combined.
Calculations must use the same age groups (i.e., 0-12 or 0-18 year olds) across CBGs.
Note on Other Methods to Determine SFSP Eligibility
May use other approved sources to determine 50% area eligibility such as:

Departments of Welfare
Zoning Commissions
USDA's Rural Development Housing Authorities
Housing and Urban Development (HUD) Housing Authorities
Local Housing Authorities
Note on sites serving to children of migrant workers
Sponsors must submit information obtained from a "migrant organization that certifies that the site serves the children of migrant workers."
Even if non-migrant children are served, the sponsor must certify that the predominant children served are from migrant working families.
Must be annually re-determined.
More information can be found here: http://www.fns.usda.gov/sites/default/files/SFSP_04-2007.pdf.
Note on SFSP or SSO sites serving American Indian or Alaska Native Children
Area eligibility may also be determined by "submitting documentation from a Tribal authority which certifies that the proposed site is located on a Tribal reservation, on trust land, or in an Alaska Native village where 50 percent or more of the children in the defined area are eligible for free or reduced price meals."
Accessing the data
Check out Area Eligibility in Child Nutrition Programs (CACFP 04-2017) for more information.