Vegetable and Fruit Requirements Q&A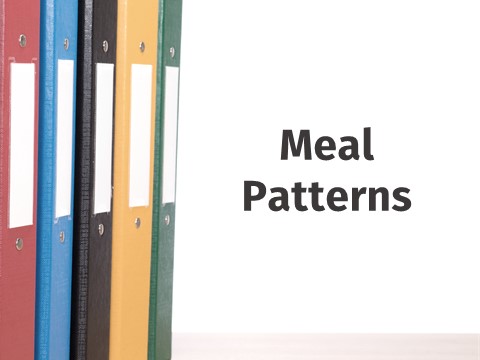 Summary

The Food and Nutrition Service (FNS) has published a new memo to clarify the new meal pattern requirements regarding fruits and vegetables for infants as well as children and adults within the CACFP. Infants who are 6 months to 11 months are already given the option of fruits and vegetables at mealtimes, along with formula or breastmilk. The new meal pattern adds an additional fruit or vegetable requirement at snack and disallows juice for infants to encourage healthy eating habits.
To align with updated nutrition science and recommendations, children and adults in the CACFP must now be served a vegetable and a fruit component at both lunch and dinner. Two vegetables may also be served instead of a fruit and vegetable at lunch or dinner in an effort to increase flexibility in menu planning. Keep in mind that two fruits cannot be served at lunch or dinner.
Why It Matters
Increasing nutrition in those we serve is one of our primary goals as sponsors and providers in the CACFP, Utilizing the most recent and sound science to give the infants and children we serve the very best is made easier with the new meal patterns, and we should take advantage of those as quickly as we can. Implementation in small steps will yield increasingly positive nutritional results for those in our care.
Breakfast meals will remain consistent with the School Breakfast Program and combine the fruit and vegetable component.  Additionally, a snack which includes a vegetable and fruit component in the "appropriate minimum serving size" will also be reimbursable. The chart below provides an example of menu planning for lunch and dinner with flexibility in regard to substituting fruit with two different vegetables:
Juice may only be served once a day to meet one component of a fruit or vegetable requirement. Because juice lacks dietary fiber, other forms of fruit intake are preferred (including fresh, frozen, canned, or dried).
Please be sure to check out the Q&As at the end of the memo. They are a great resource for common questions such as how to classify a tomato to how to credit food items not in the Food Buying Guide.
For more information, check out Vegetable and Fruit Requirements in the Child and Adult Care Food Program; Questions and Answers (CACFP 25-2016).