Discover firsthand how the Rosen Preschool and the Community Partnership School at Orange County Public Schools Academic Center for Excellence gives students access to healthy nutrition, summer programs, before and after school services, mentors, counseling, and on-site health care—all where students and their families are comfortable: in their own school.
Tour the school campus, the Orange Blossom Family Health Pediatrician, and the Boys & Girls Club of Central Florida. Hear about core partnerships with the Rosen Foundation, University of Central Florida, and Valencia College that help make it all possible.
Pre-registration is required. Learning Excursions will be held Friday, April 26 at the following times:
8:30 am - 11:00 am
9:30 am - 12:00 pm
11:00 am - 1:30 pm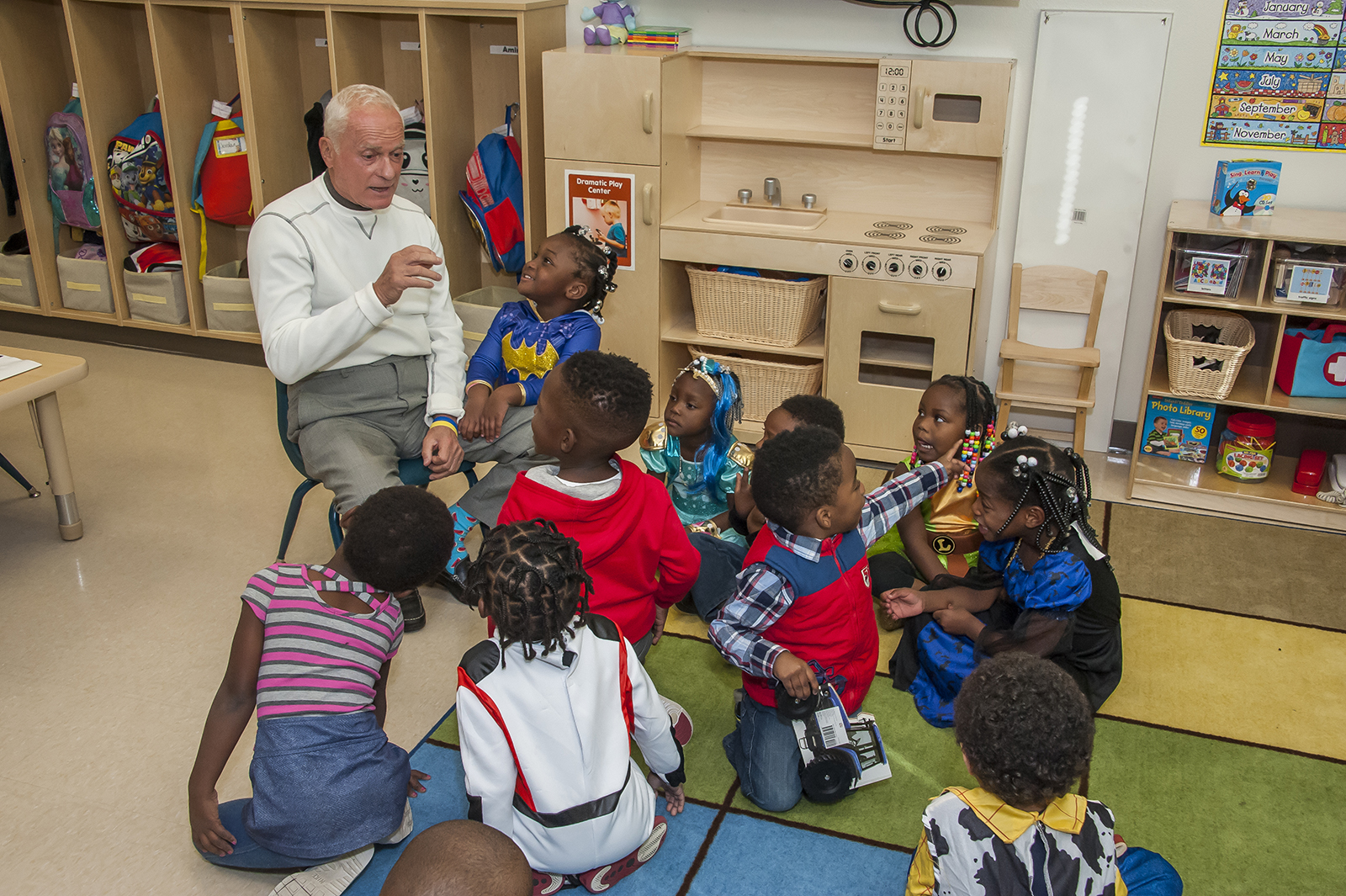 Mr. Harris Rosen, founder of Rosen Hotels & Resorts, visiting the children at Rosen Preschool.
Standard Registration
Nov. 1, 2023 - Feb. 29, 2024
Late Registration
Mar. 1 - Mar. 28, 2024
Onsite Registration
Mar. 29 - April 25, 2024