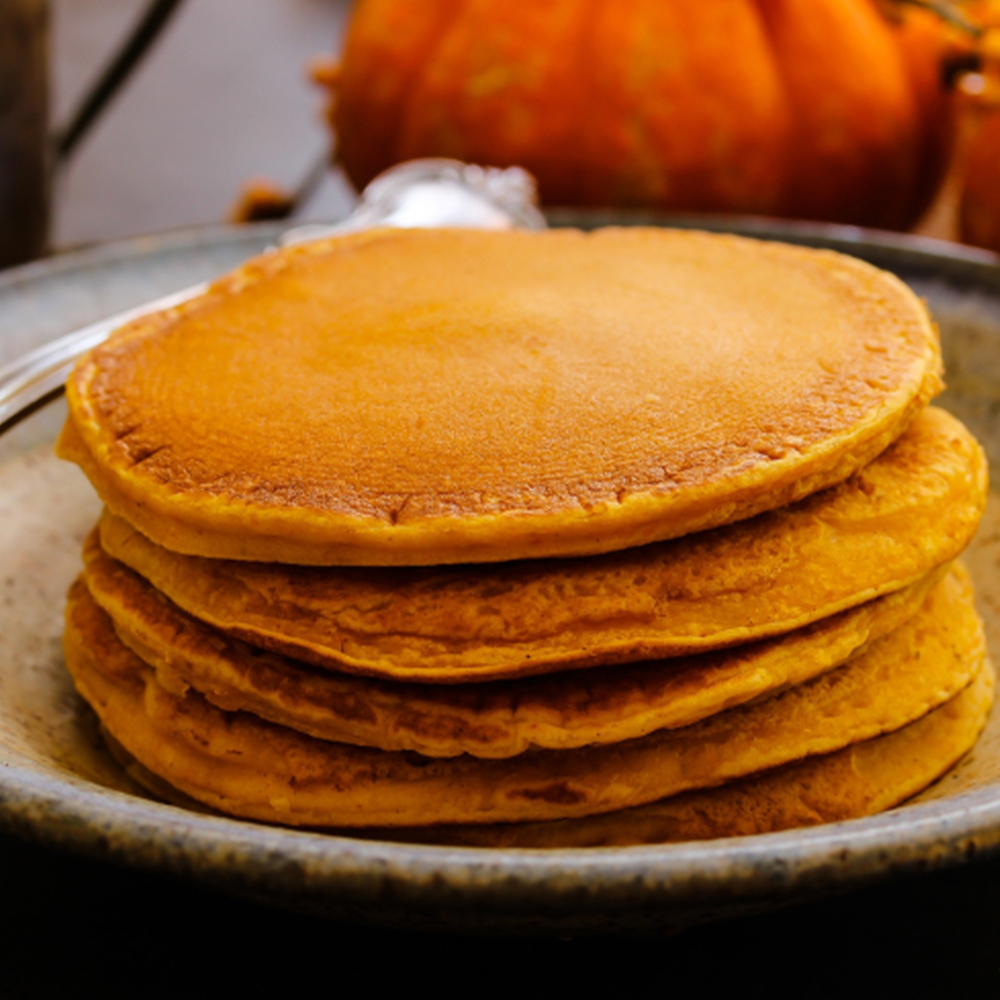 1 ⅔ cup whole wheat pancake mix

1/4 tsp cinnamon

1 tsp pumpkin pie spice

2 cups milk

¼ cup oil

½ cup pumpkin puree

Spray oil
In a medium bowl, add pancake mix, cinnamon, and pumpkin pie spice together. Mix.

Add milk, oil and pumpkin puree to the bowl. Mix all ingredients together until just combined. Be careful not to over mix!

Allow batter to rest for 5 minutes.

On a preheated skillet, spray with oil and set to low heat.

Pour 1/4 cup of batter onto skillet for each pancake.

Cook one side until bubbles begin to form. Flip and cook for another 1-2 minutes.
One pancake provides 1 3/4 oz eq grains.