Research & Resources Track | CEU Specialty 3
Happy and Healthy with Sesame Street in Communities
Every child deserves healthy food, and every child can be empowered to make healthy choices! Even when families are having a hard time getting enough nutritious food to their tables, parents and other caring adults can remind children that our bodies are amazing and worth taking care of. Explore resources with some furry friends from your favorite Street to support healthy habits for everyone in the neighborhood. 
Learn about the digital platform Sesame Street in Communities.
Explore the newest resources from our topic page on Eating Well.
Strategize ways to embed and share with children and families!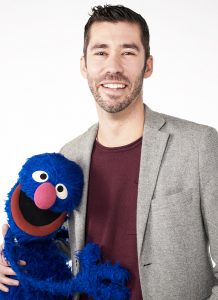 Antonio Freitas, MS
Director of Educational Experiences, Sesame Workshop
Love this session? Spread the word on social media!
Browse more workshops by education track!