State Agency Track | CEU Specialty 4
Cross-Program Referrals to Increase CACFP Participation
The Arizona State Nutrition Action Committee's trans-agency collaborative, WIC/CACFP Collaboration Initiative, worked to build local level relationships with WIC directors and CACFP early child care providers to promote cross-program referrals to improve participation rates. Learn about the process of designing the initiative in an equity-centered, partner-engaged manner and hear the findings from an evaluation of the process.
Review USDA regulations for promoting cross-program awareness and referrals.
Learn the evidence behind promoting access and awareness to CACFP/WIC.
Understand the implementation strategies piloted by Arizona.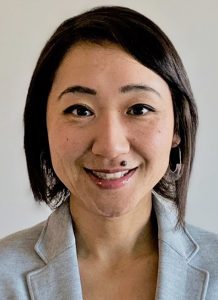 Yuka Asada, PhD, RD
Clinical Assistant Professor, University of Illinois Chicago
Love this session? Spread the word on social media!
Browse more workshops by education track!