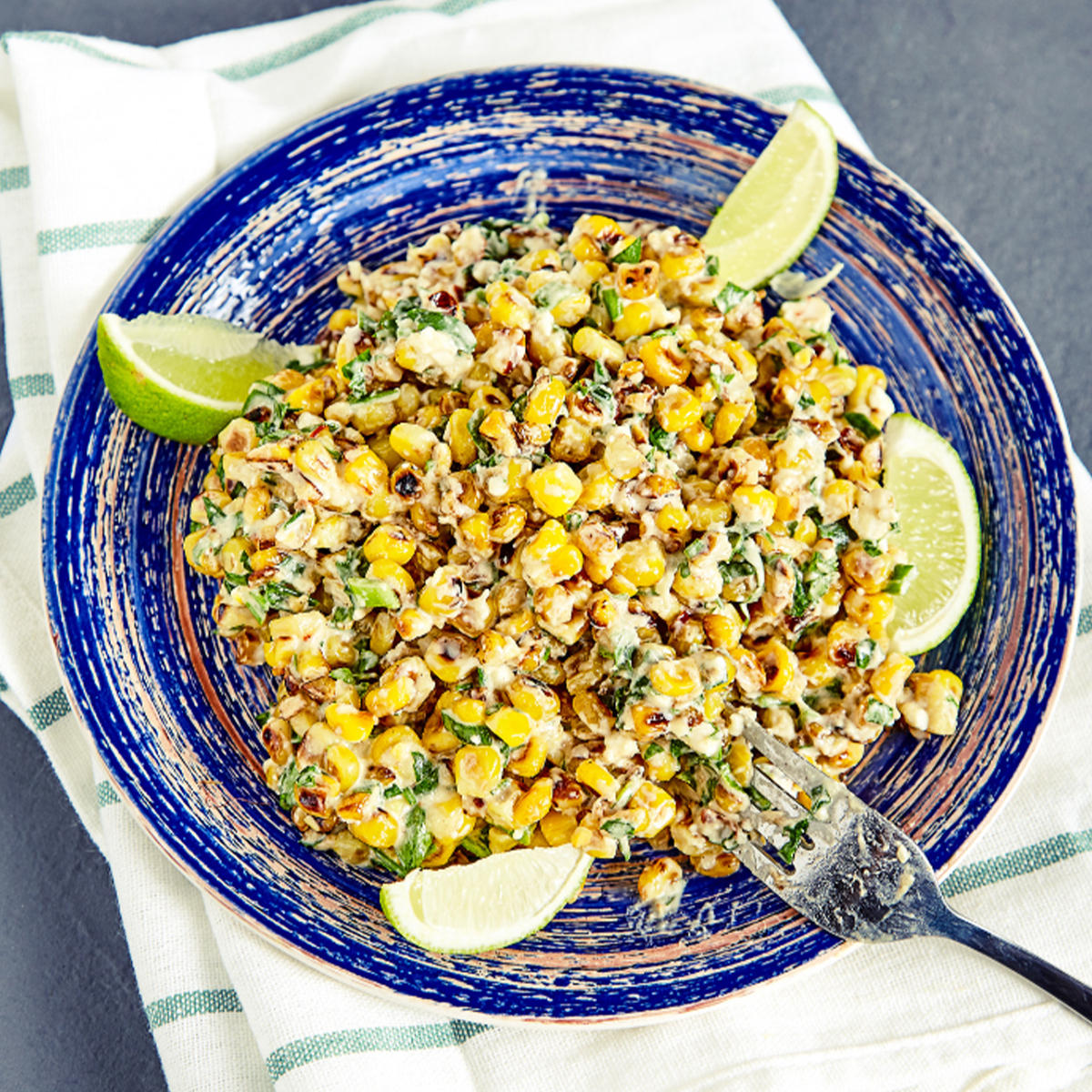 1 (16 oz) frozen corn kernels

1/4 cup light mayonnaise

1/4 cup plain Greek yogurt

3 oz crumbled cotija cheese or queso fresco

1/2 bunch cilantro, chopped

Chili powder (to taste)

1 lime, sliced into 6 wedges
In a medium saucepan, boil corn kernels for 2-3 minutes. Or in a microwave safe bowl, heat corn on high heat for 4 minutes, rotating corn every minute. Drain water and keep corn in pan or bowl.

Add mayonnaise and yogurt to the corn. Mix until all corn kernels are coated.

Scoop 1/2 cup of corn mixture into a 5 oz cup. Add 2 tablespoons of cheese, 1-2 tablespoons of cilantro, a pinch of chili powder or more if desired.

Squeeze juice from 1 lime wedge over corn. Repeat 4 more times and serve warm.
One serving provides 1/2 cup vegetable and 1/2 oz eq meat alternate.