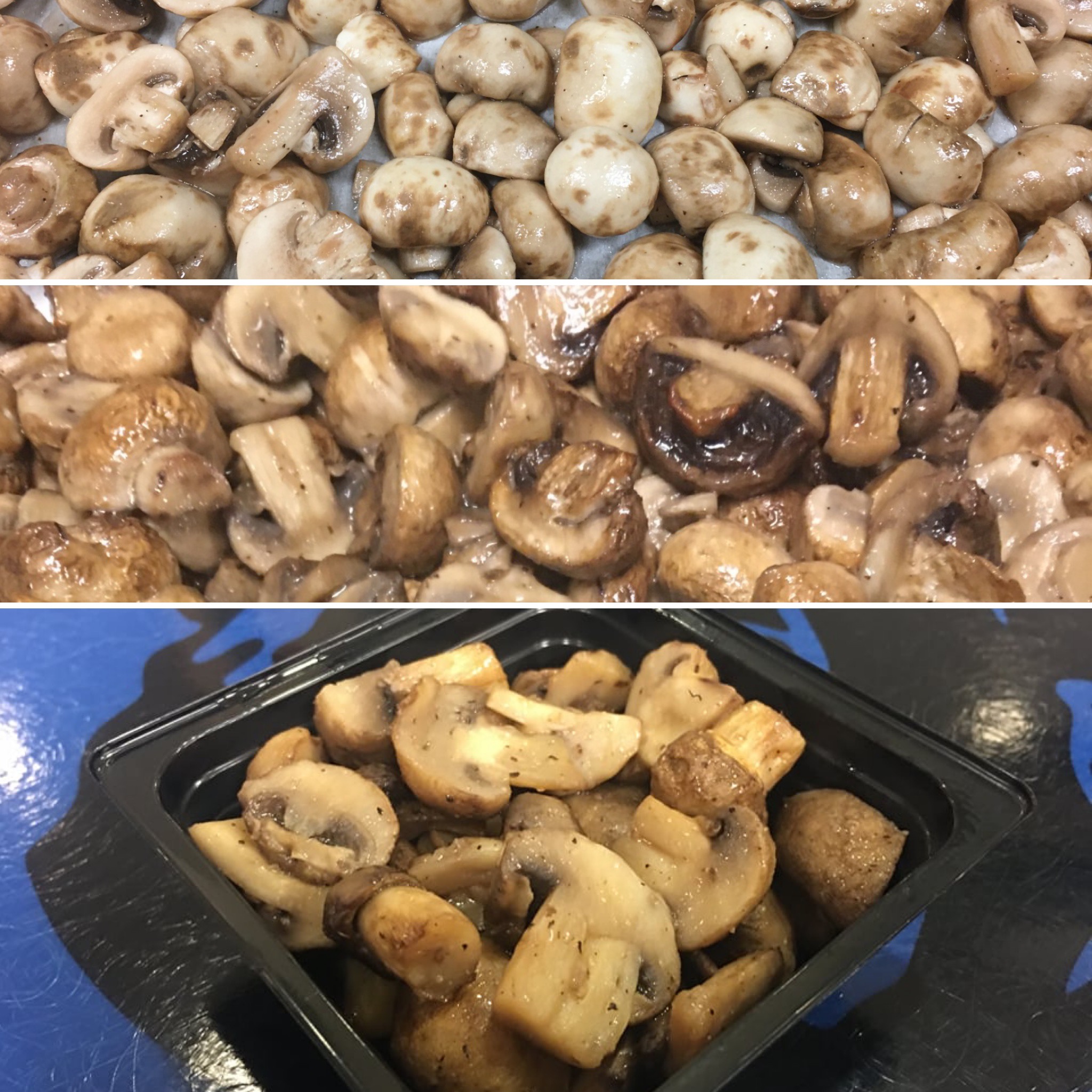 9 ounces fresh, sliced mushrooms
2 tablespoons extra virgin olive oil
1/4 teaspoon salt
1/4 teaspoon pepper
Preheat oven to 375° F.
Rinse, wipe off any dirt with a wet cloth. Try not to soak the mushrooms in water.
Cut any very large mushrooms in half or in quarters.
Toss mushrooms with olive oil, salt and pepper. Other seasoning, such as granulated garlic, may be added.
Place mushrooms in a single layer on a parchment-lined sheet pan. Do not crowd the mushrooms as this will cause them to steam.
Roast until mushrooms are lightly browned and tender, approximately 15 minutes.
CCP: Hold for hot service at 140° F or higher.