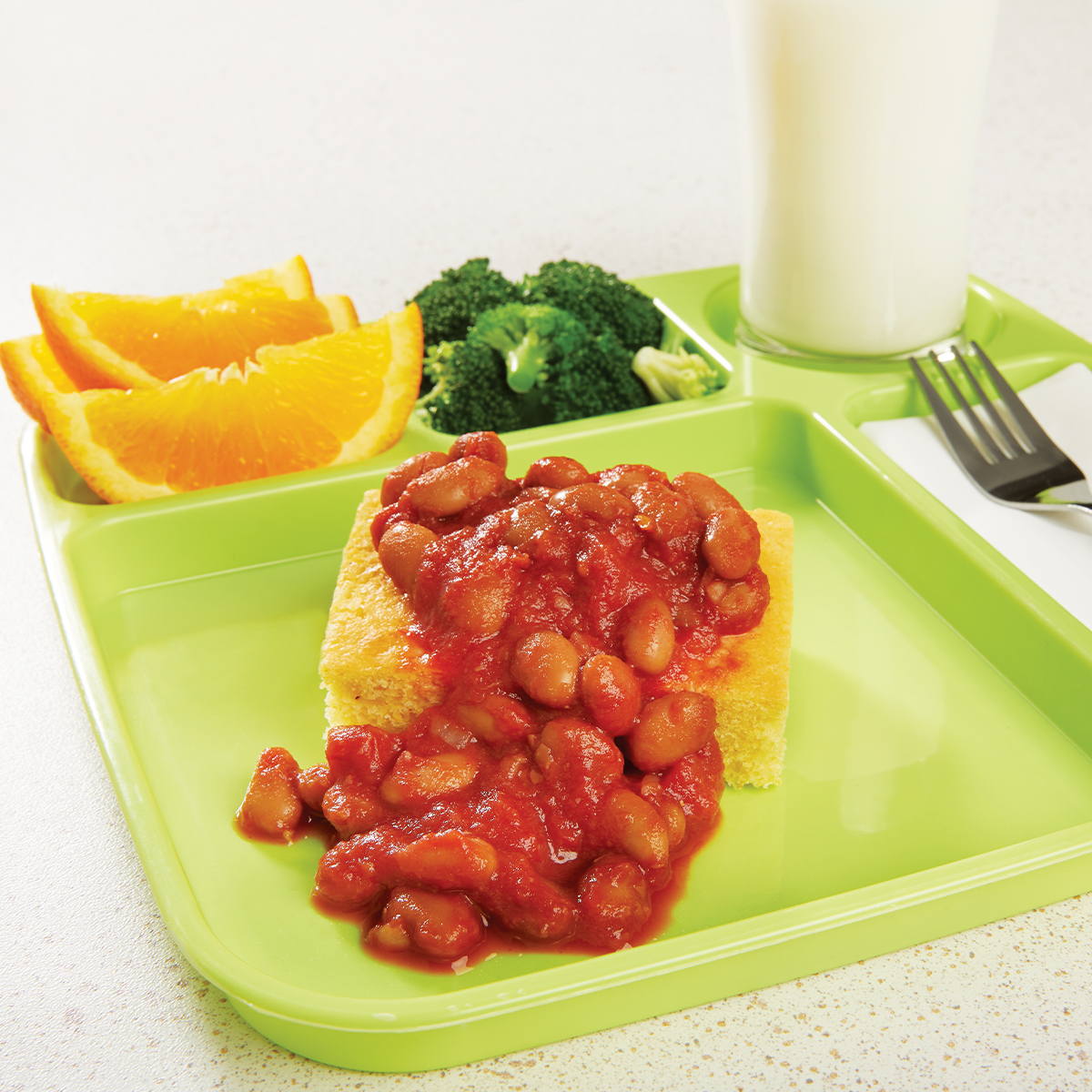 6 cups pinto beans, canned, drained and rinsed
6 oz. tomato paste
2 1/4 cups water
1 15-oz. can tomatoes, crushed in puree
2 tablespoons chili powder
2 tablespoons minced onion
1 tablespoon garlic powder
Salt to taste
Combine tomato paste, water, crushed tomatoes and all seasonings for a smooth sauce.
Add drained, rinsed pinto beans and stir to combine. Heat to 135° F and serve immediately.
Place 3/4 cup pinto beans in sauce on plate with a serving of cornbread.
Suggested serving: Prepared cornbread, such as MyPlate's recipe.