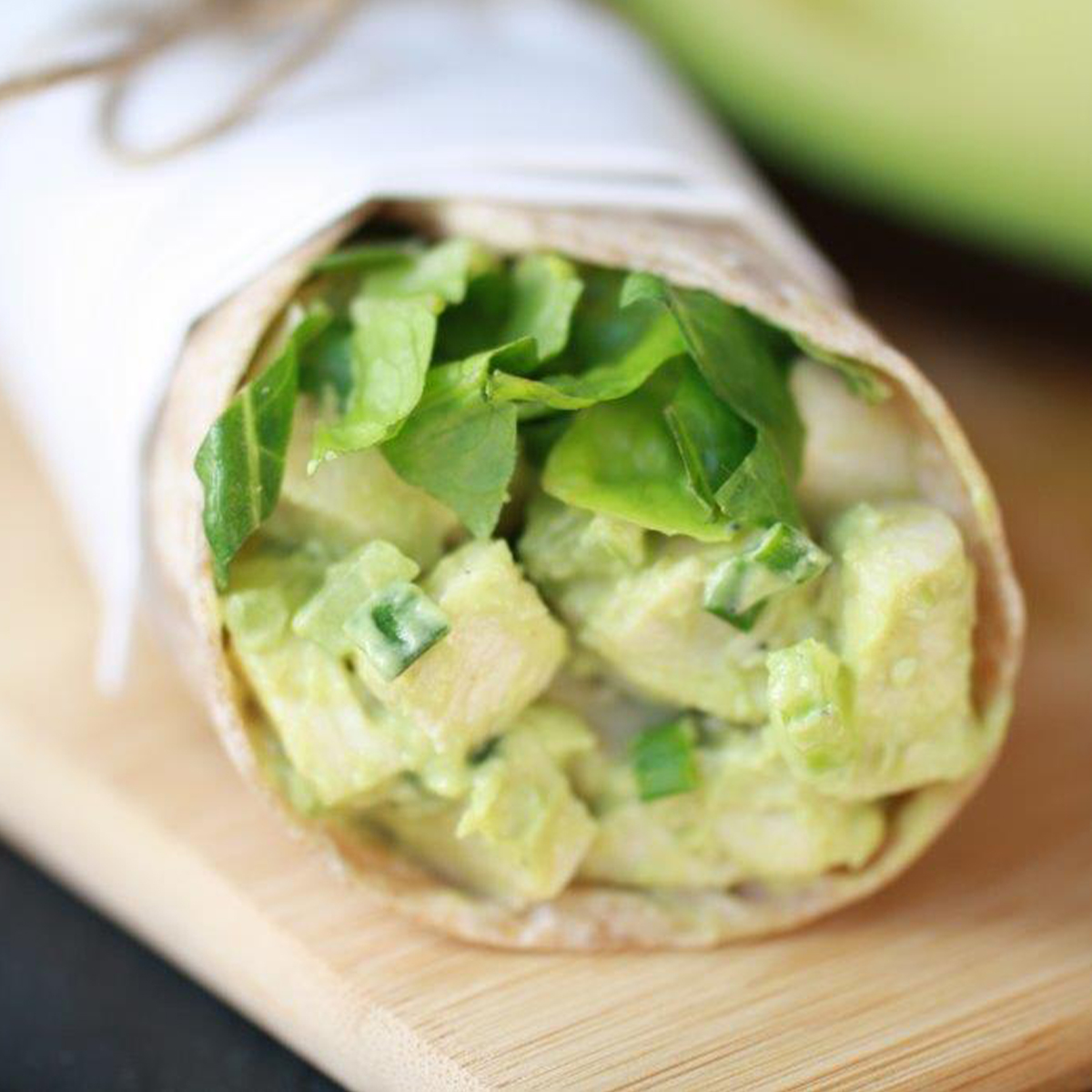 1 ripe, fresh avocado, halves, pitted and peeled
1/4 cup lowfat plain Greek yogurt
2 cups cooked chicken breast, diced
2 fresh green onions, thinly sliced
2 stalks fresh celery, diced
6 8" whole wheat tortillas
2 cups fresh green lettuce, sliced or shredded
1/2 tsp sea salt
1/4 tsp black pepper
1/4 tsp garlic powder
This mild and creamy guacamole style chicken wrap packs a lot of flavor and crunch!
In a food processor, puree avocado, yogurt, salt, pepper and garlic powder until smooth.
In a large mixing bowl, add avocado puree to diced chicken, sliced green onions and diced celery. Mix well to combine.
To assemble wraps, place 1/2 cup of chicken mixture onto each whole wheat tortilla. Top each with 1/3 cup lettuce.
Roll each tortilla like a burrito or leave one end open.