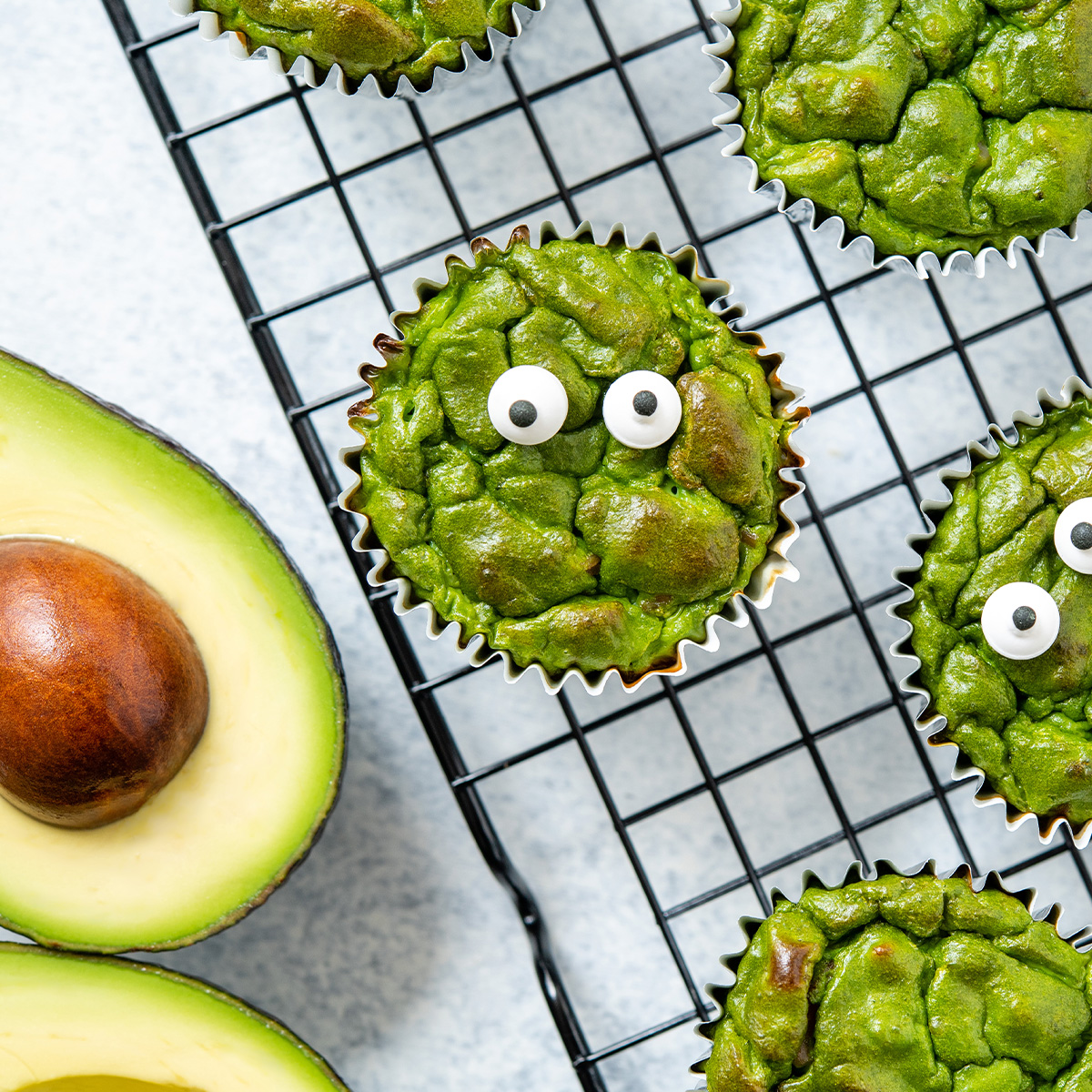 6 eggs
1/2 cup reduced fat milk
1 ripe, fresh avocado, halved, pitted, peeled and diced
1 cup baby spinach leaves, packed
1/2 teaspoon baking powder
4 ounces lean deli ham, diced
Add nutrition benefits and giggles to breakfast time with colorful egg bites that include healthy avocado and veggies. This easy, make-ahead meal is delicious and provides a good source of protein.
Preheat oven to 375° F. Line twelve 2 1/2 inch-muffin cups with foil cupcake liners.
Place eggs, milk, avocado, spinach and baking powder into a food processor. Process on high until avocado and spinach are smooth.
Spoon 1/4 cup egg mixture into each muffin cup.
Bake 20-24 minutes until eggs are set in the middle and lightly browned. Remove from oven to cool.
Serve immediately or transfer to a self-sealing plastic bag or container with a tight lid and store in the refrigerator for up to 2 days.
Optional: For an added monster-like look, top each bite with candy eyeballs.