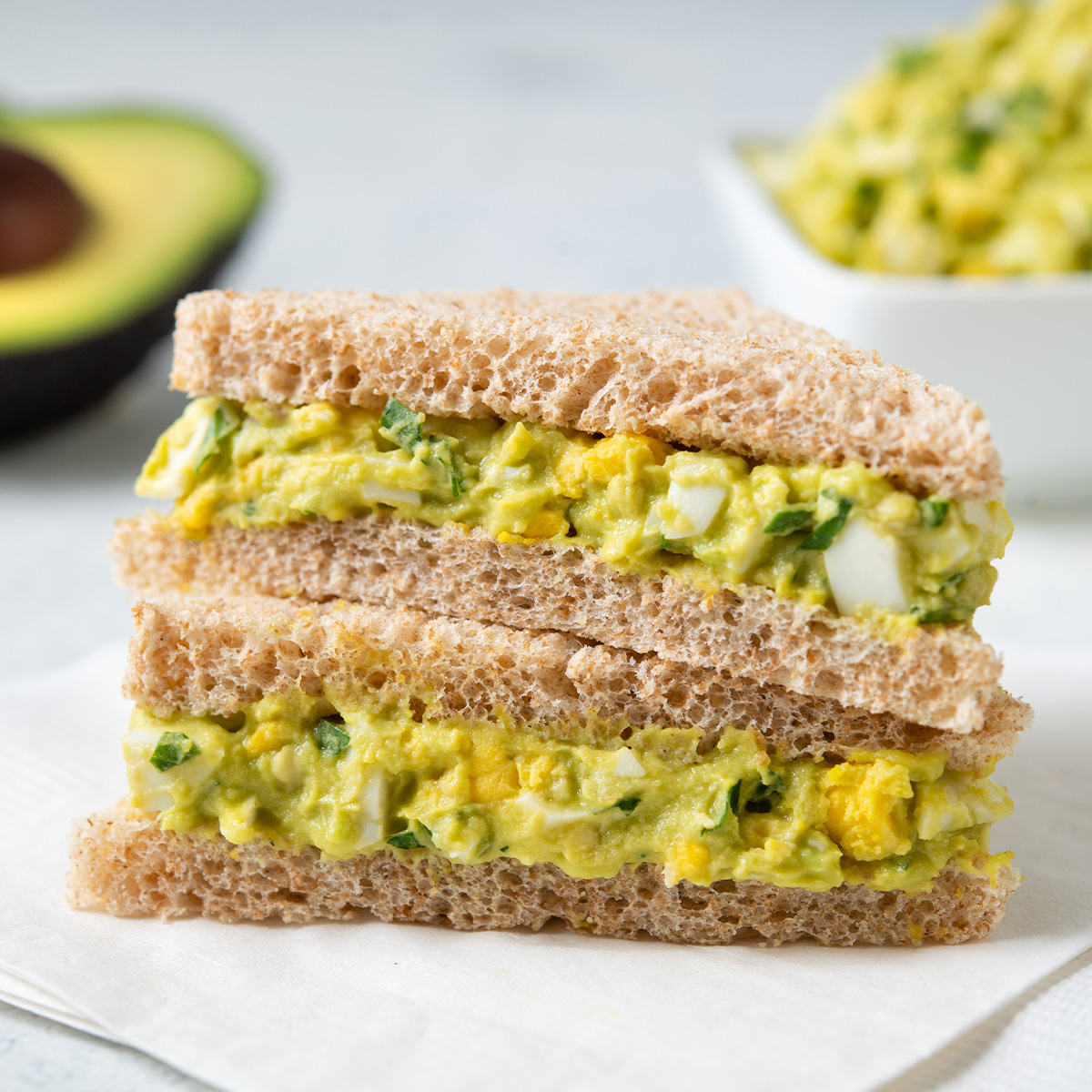 8 large eggs
2 ripe, fresh avocados, pitted and peeled
1 teaspoon Dijon mustard
1 tablespoon lemon juice
1/4 teaspoon salt
1 tablespoon chopped parsley (optional)
For assembly: 2 slices of whole wheat bread per serving
Whip up a batch of this simple egg salad for quick and easy lunchbox assembly with the kids! This finger food favorite is made with creamy avocado instead of mayo and sandwiched between whole wheat bread - sure to become a nutritious back-to-school favorite.
Place eggs in a saucepan and cover with water. Bring to a boil, remove from heat, and let eggs stand in hot water for 10 minutes.
Remove eggs from hot water, cool under cold running water, and peel. Chop eggs and set aside.
In a large bowl, mash the avocados with a fork or potato masher until mostly smooth. Stir in the eggs, mustard, parsley (if using), lemon juice and salt.
Spread between whole wheat bread, then slice as desired into bite-sized sandwiches.
Prepared avocado egg salad can be stored sealed in the refrigerator for 3-5 days.