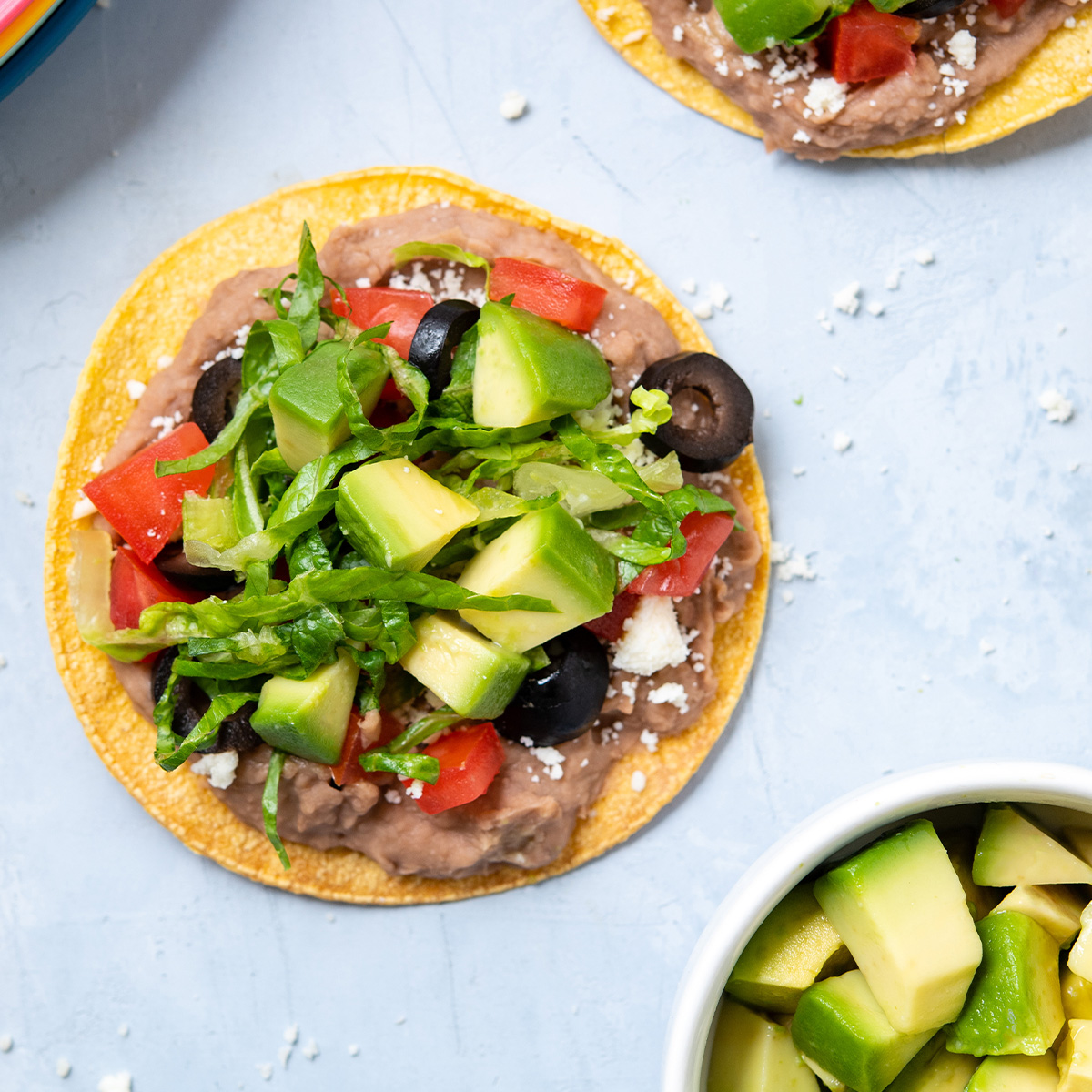 1 cup reduced sodium vegetarian refried beans
12 4-inch baked corn tostadas
1/2 cup Cotija cheese, grated (or cheese of choice)
1 large tomato, seeded and diced
1/2 cup black olives, sliced
1 ripe, fresh avocado, halved, pitted, peeled and diced
3 lettuce leaves, washed and shredded
These tasty tostadas are easy to personalize to ensure a hit with all the kids. In just minutes, you have a satisfying meal or snack that provides a good source of fiber per serving.
Preheat oven to 325° F.
Spread refried beans onto tostadas and top with cheese, dividing ingredients evenly. Place on a foil-lined baking sheet and bake for 6-8 minutes, until warm.
Top with tomato, olives, avocado and lettuce. Serve warm or at room temperature.